Will in-store beauty product sampling still exist in a post-COVID-19 world? The ongoing Covid-19 crisis is pushing businesses across the globe to evolve beyond traditional product sampling methods and adapt to a new, contactless way of doing business.
It's 2021, and brands are being forced to rethink traditional product sampling marketing and develop more creative strategies to reach consumers. So, what does the future of beauty sampling look like? And what comes next?
The end of in-store product sampling
Is it really time to say goodbye to in-store beauty product sampling? As the health and safety of customers become the main priority for businesses reopening their physical stores during COVID-19, brands are beginning to question if in-store product sampling is still the optimal way to reach consumers.
Even if we look to a time when we've reached the other side of the current crisis, there's still a strong argument to be made for moving away from in-store product sampling due to the serious health and personal hygiene risks. So, it looks like the shift towards digital product sampling channels might just be underway.
Peekage: Beauty product sampling service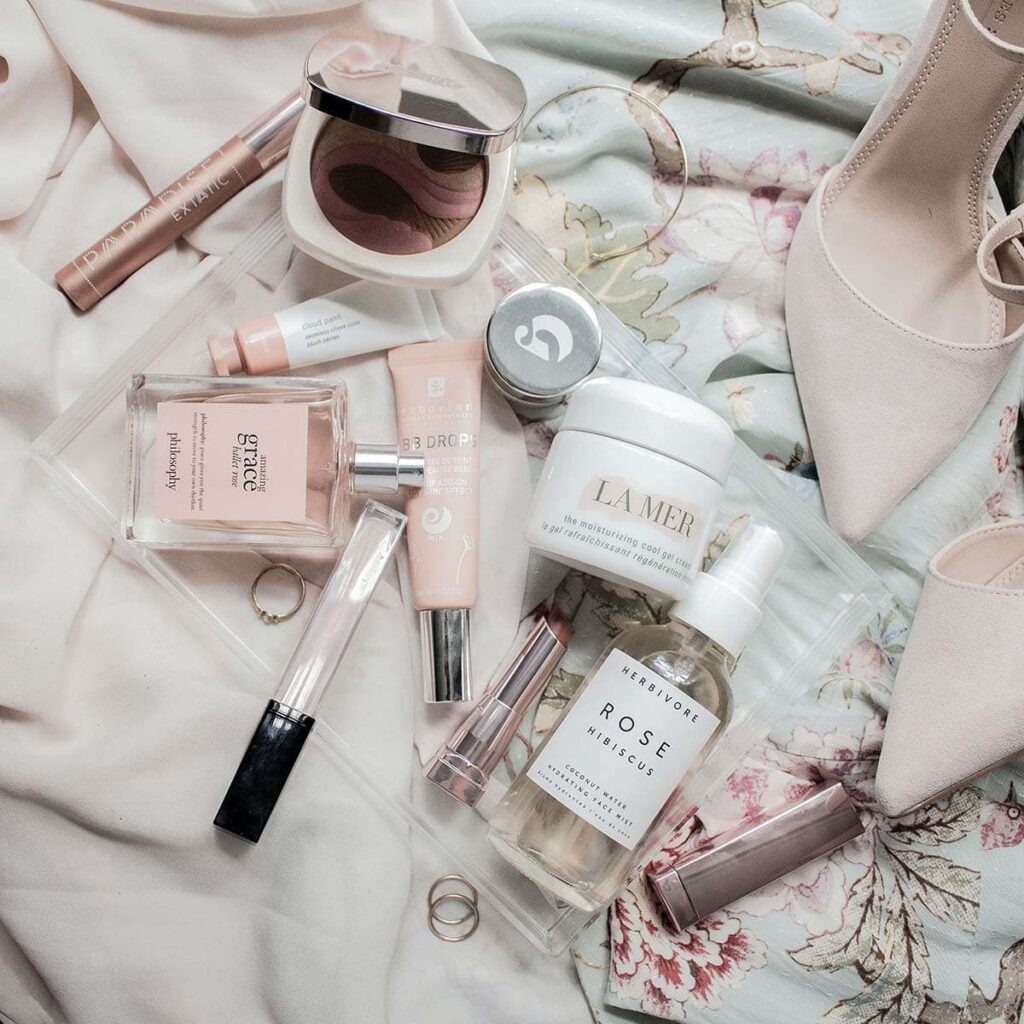 The shortfalls of in-store product sampling
Here are the most obvious shortfalls of in-store product sampling.
1. Covid-19 health and safety risks
Traditional, in-store beauty product sampling methods are becoming relics of the past in today's new normal, and there is a need for a more sterilized shopping experience as stores prioritize consumers' health and safety.
Since COVID-19 spreads by direct person-to-person contact, in-store product sampling carries a great amount of risk as it increases the possibility of transmission significantly. There seems to be growing consensus in the medical community that the virus can live for hours or even days on a surface.
For many business owners, the risk is frankly not worth it. Shared beauty product samples are particularly threatening to consumers' health and wellbeing, especially since makeup product testers are usually used near the eyes or mouth, which can be entry points for different viruses, bacteria, and infections.Â
Considering our current situation, it's definitely time to rethink in-store sampling strategies, once and for all.
2. You're better off without the extra bacteria
Even before the pandemic, there were certain personal health and hygiene risks when it came to in-store beauty and cosmetic product sampling. In the last few months, the pandemic has only amplified our focus on these risks. In fact, beauty testers and samples actually serve as a hotbed for dirt, germs, and all sorts of unwanted bacteria.
From claims of Herpes infections to the development of potentially life-threatening bacterial and viral diseases, shared product samples have been known to cause a range of illnesses and health-threatening conditions for unexpecting consumers, even just from a single use of the tester. Shared make-up testers that harbour hidden bacteria have also been known to cause serious skin infections, cases of sepsis, and even pneumonia. Studies show that tester eyeliner products are more than twice as bacteria-laden as the average pet bowl. But wait, it gets worse. Some swab tests have shown that sample mascaras were found to be ten times as dirty as a kitchen sink and that the average beauty-tester has almost 200 times the bacteria as the average toilet seat.
So, to all the makeup lovers out there, it's best to approach any shared samples with caution.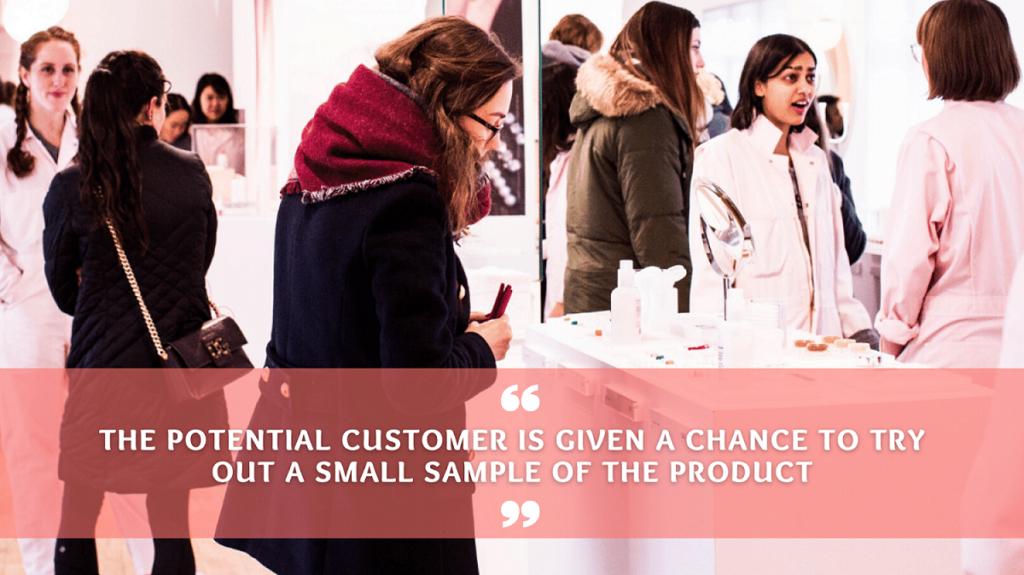 Sampling ROI for beauty & cosmetic products
Several shifts in people's habits, particularly in their shopping habits, occurred after the coronavirus breakout. Market studies show that the best period for product sampling is when consumers' habits are changing. Other studies indicate that the personal care sampling market is expected to grow by over 4% annually between 2021 and 2025. Therefore, there is an opportunity to participate in a new emerging market, namely digital beauty product sampling, and increase sampling ROI for beauty products.
Product sampling for beauty and skincare products was already a popular marketing method before the pandemic. In the post-covid19 era, this method adapted to new requirements such as hygiene transparency and safe/healthy delivery while increasing ROI by sending cosmetic and beauty samples according to consumers' personal needs.
Results of a beauty product sampling campaign shows that targeted sampling offers excellent marketing results:
- Purchase rate: 63% of participants ordered products after receiving the sample, and 97% also purchased additional products.
- 90% of these customers recommended participation in beauty product sampling campaigns to their family and friends.
These statistics show the ROI for beauty products sampling could be even more than traditional in-store sampling methods where no accurate tools were available to evaluate the return of investment.
Read more: Get to Know All About Product Sampling Strategies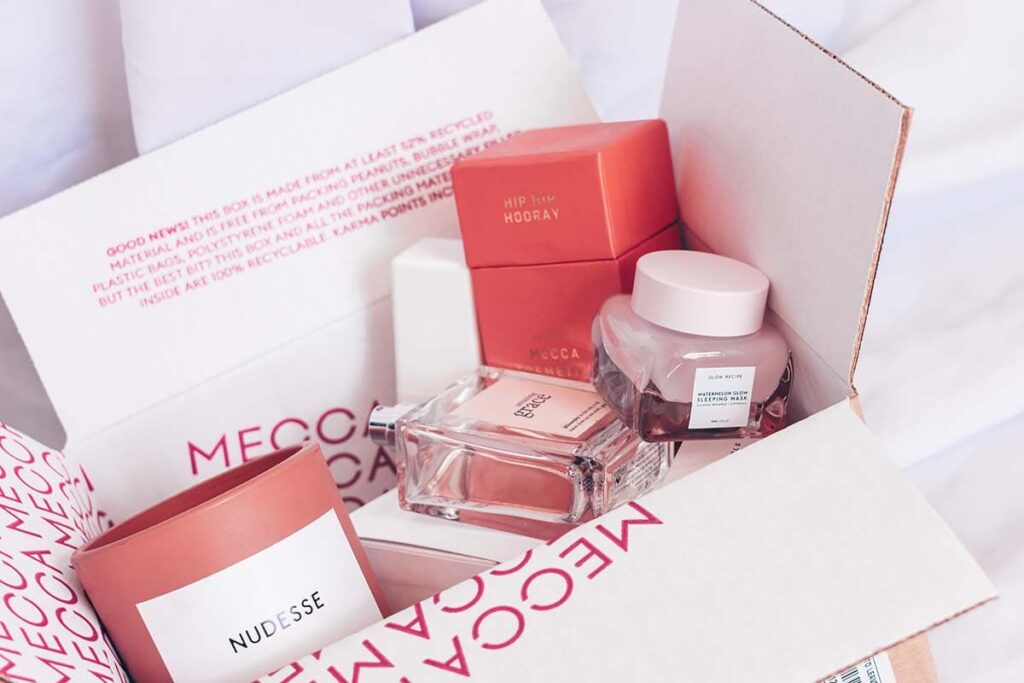 The future of product sampling marketing
The future of beauty product sampling seems to be gearing towards a more hands-off approach when it comes to reaching consumers and delivering beauty samples to potential customers. Considering all of the above, it doesn't come as a surprise that beauty retailers are saying goodbye to traditional in-store product sampling and welcoming digital, contact-free testing methods.
It seems that digital product sampling might be the antidote to the current risky method of in-store product sampling. Online sampling platforms are becoming a key way to reach consumers at home, allowing brands to deliver samples directly to consumers by using a product sampling company to implement their own digital product sampling campaign online.
Read more: How to Reach Consumers During COVID-19 Using Product Sampling
Choosing a digital product sampling company
Peekage is an innovative, digital product sampling company that helps brands to create contactless, conversion-driven, product sampling campaigns.
Here are just a few of the benefits of choosing Peekage as your go-to products sampling company:
Combine the effectiveness of in-store beauty product sampling with the efficiency and ease of reaching consumers through digital channels using Peekage's self-service sampling tool.
Peekage will help your brand better engage your loyal customers and build better brand awareness with free beauty samples and testers delivered directly to their door.
Insight is always valuable. Peekage helps brands use conversion data to know which beauty samples to continue offering in the future.
It all comes down to knowing your customer. Digital targeting using Peekage's smart sampling services is the best way to ensure that your sampling programs are successful. Reduce costs of product sampling and avoid wastage with Peekage's sampling services that help brands gain high sales conversions by hyper-targeting users.
We all know that time is money. Digital product sampling allows you to offer your beauty samples to a greater range of consumers, quicker. Instead of offering samples to individual consumers who enter your store, shake up the traditional sampling model and reach thousands of consumers at once with your very own sampling campaign on your website or social media page.
Everyone has an opinion, and consumers want to share theirs. Peekage generates user feedback and reviews to inform your business about current consumer confidence and user sentiment towards your beauty product post-testing.
Ready to say goodbye to in-store testers and hello to a new age of digital product sampling? While coronavirus may have signalled the end of in-store product sampling and makeup product testers, innovative product sampling methods are paving the way for a new age of digital product sampling.
Speak to a product sampling specialist or try a demo of Peekage's online product sampling platform to increase brand awareness, boost sales, fetch early market feedback, and build brand loyalty today.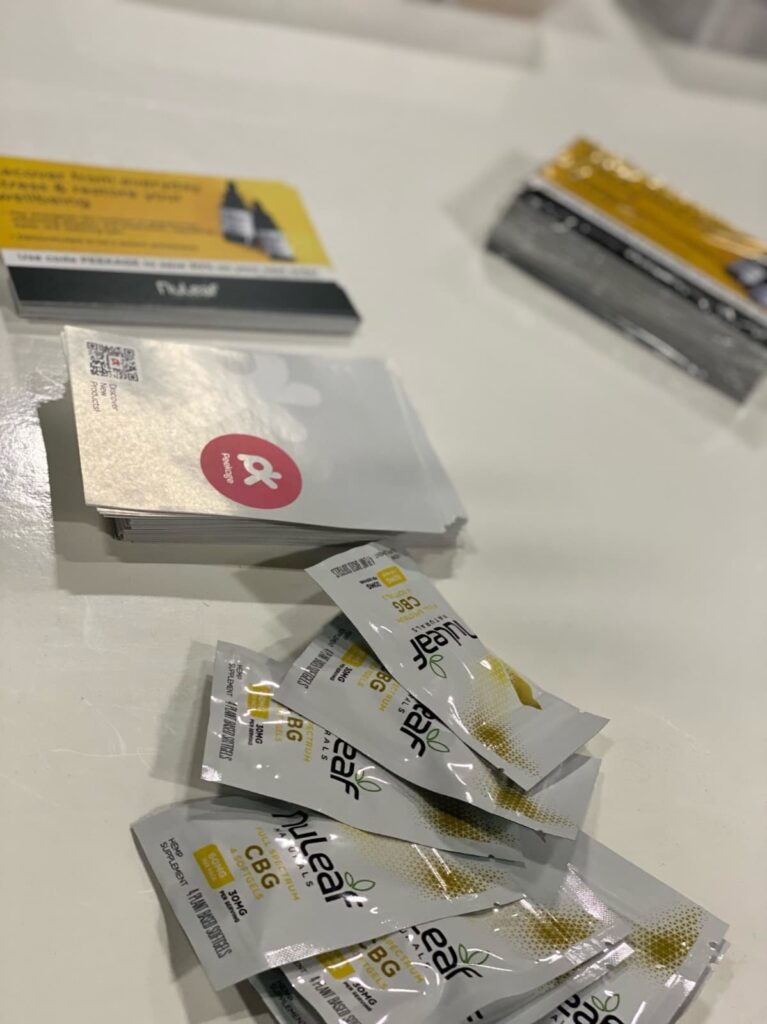 Beauty product sampling in the post-covid19 era
Beauty product sampling before coronavirus was a fun local experience where you could swatch a beauty product like foundation, swipe, and slather it on your face or hand to see whether it matches your skin tone or not.
Those days are gone because people don't want to get infected, as shared testers and surfaces may hold coronavirus. But customer engagement is a core stage in the beauty industry as everybody wants to buy a product suitable for their skin. That's why beauty brands should explore new methods like digital beauty product sampling to bring their products to consumers' hands without any hygiene risk.
This doesn't mean beauty brands should invest in providing larger amounts of samples to cover all customers' requests. More tailored approaches can help both providers and consumers to send and receive the suitable products most safely. These new beauty product sampling methods are surprisingly effective and provide an even greater return of investment (ROI) for beauty brands than traditional in-store sampling.
In the following, you can find alternative digital beauty product sampling methods in the post-covid19 era and their benefits for beauty brands and their customers.
Read more: Influences on free samples usage within the luxury cosmetic market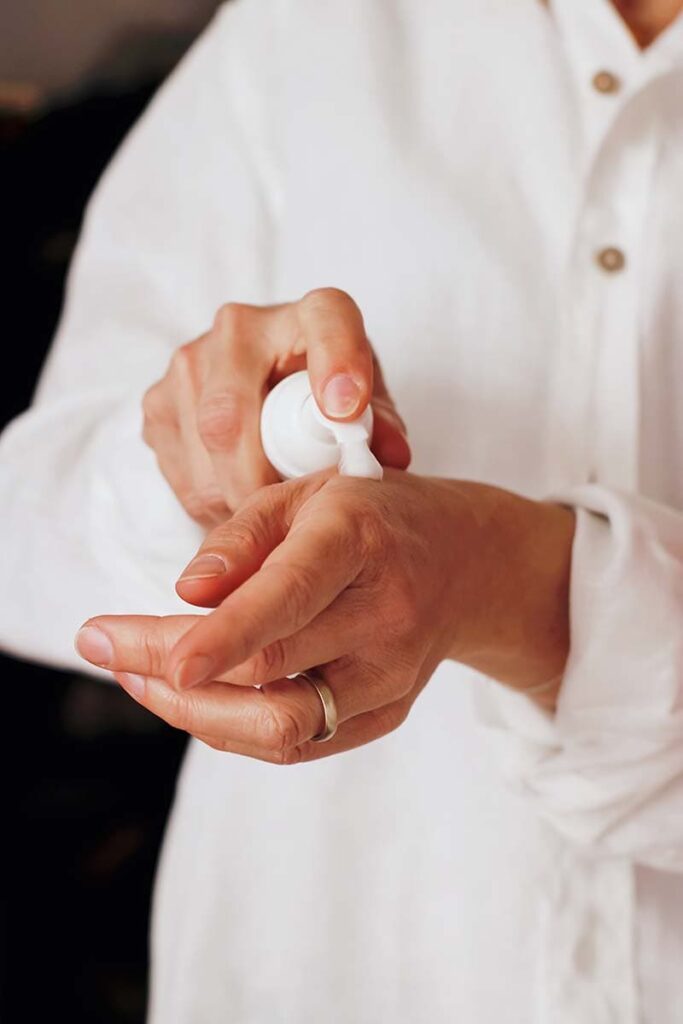 What should beauty brands do about the changes to come?
The answer to this question depends on several factors, such as brand scale and domain of activities or product diversity. Several alternative beauty product sampling methods have been developed recently, including using AR and artificial intelligence (AI) technologies, packing small and individual samples in sachets and pouches, and offering tailored beauty products subscription boxes.
Some of the most well-known beauty brands such as Sephora, L'Oreal Paris, and Ulta Beauty use AR technology and offer apps that provide virtual samples using mobile cameras. However, beauty product sampling technologies are not very accessible or affordable for smaller brands as developing them requires significant investments of time and money.
Another approach that could be used even by local brands is offering pre-packaged individual samples. This type of beauty product sampling only requires adjustments in the packaging design of samples in sachets or pouches that are sanitized and made for individual use. Beauty brands can use pre-established distribution channels like stores and representatives or use newer methods like digital product sampling platforms to distribute these individual samples.
An increase in beauty product subscription boxes is also expected as it provides a more tailored, personal, and safe way for consumers to have suitable products. Digital beauty product sampling uses a similar approach to distribute tailored samples to loyal customers in pre-packaged boxes without any hygiene risk.
Conclusion
In the post-covid19 era, a demand for greater hygiene transparency emerged, making traditional in-store beauty product sampling essentially obsolete. Several safe approaches like digital product sampling are developed that could be used by beauty brands and consumers without any health and hygiene concerns.
Peekage has developed a new method of digital beauty product sampling service that is safe, effective, and valuable both to consumers and brands at the same time. Consumers can use this platform to make a personal profile, listing their requirements and demands that various providers and brands could meet. So, beauty brands could reduce their marketing costs by bringing their samples only to individuals who have a greater chance to become loyal customers.
Peekage is an online digital beauty product sampling platform that uses the newest technologies of AI to understand user sentiment and make a reliable network of providers-consumers. You can use Peekage solutions to deliver your product samples right to your target audiences' hands.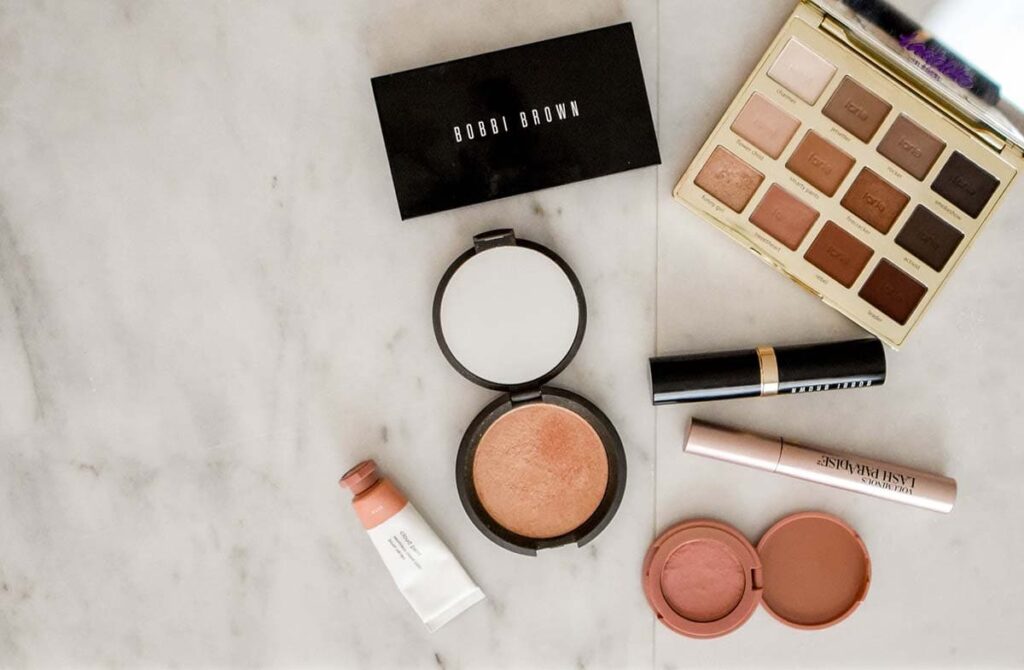 Key Takeaway
- Traditional in-store beauty product sampling testers might raise some health concerns.
- The beauty and skincare industry depends on product sampling, as consumers tend to pay for products they have experienced before.
- Return of Investment for beauty product sampling is as high as 63%, with 90% of customers trusting and becoming loyal to providers and recommending their products to their friends and families.
- Alternative ways to traditional beauty product sampling include developing digital infrastructures like AR and AI platforms, using individual small sample packages, and offering products in beauty subscription boxes
- Peekage is a digital product sampling platform that provides a solution for brands that want to run a measured product sampling campaign, getting their products to the hands of the right consumers and evaluating their consumers' feedback.
- Peekage helps consumers find the most suitable products by analyzing their demands and requirements and matching them with a large database of products.