Will in-store beauty product sampling still exist in a post-COVID-19 world? The ongoing Covid-19 crisis is pushing businesses across the globe to evolve beyond traditional product sampling methods and adapt to a new, contactless way of doing business.
It's 2020 and brands are being forced to rethink traditional product sampling marketing and develop more creative strategies to reach consumers. So, what does the future of beauty sampling look like? And what comes next?
The end of in-store product sampling
Is it really time to say goodbye to in-store beauty product sampling? As the health and safety of customers become the main priority for businesses reopening their physical stores during COVID-19, brands are beginning to question if in-store product sampling is still the optimal way to reach consumers.
Even if we look to a time when we've reached the other side of the current crisis, there's still a strong argument to be made for moving away from in-store product sampling due to the serious health and personal hygiene risks. So, it looks like the shift towards digital product sampling channels might just be underway.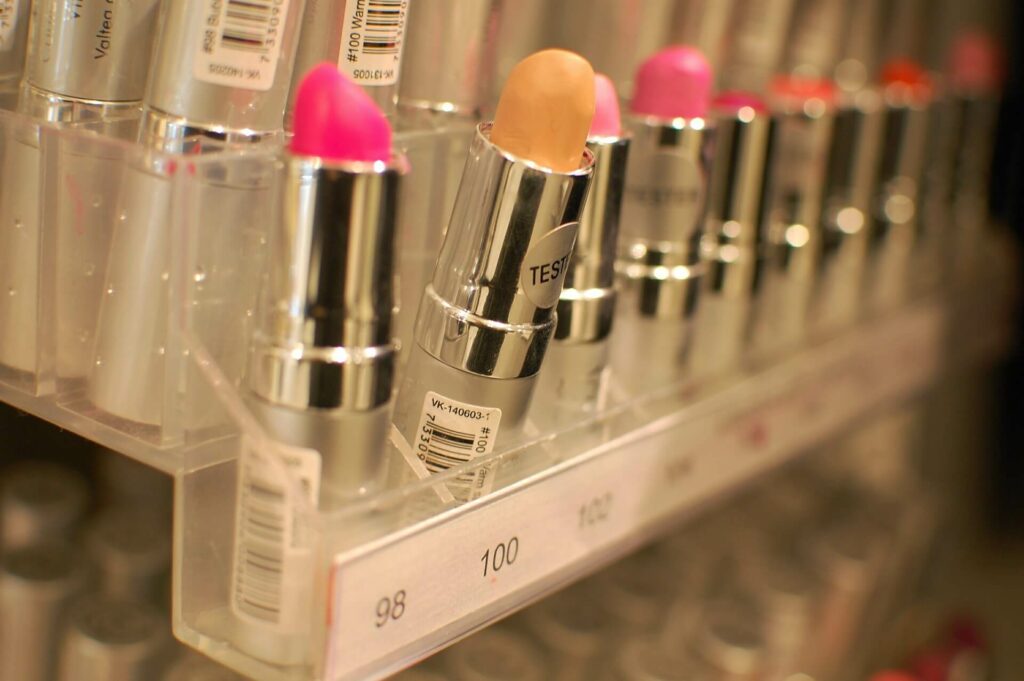 The shortfalls of in-store product sampling
Here are the most obvious shortfalls of in-store product sampling.
1. Covid-19 health and safety risks
Traditional, in-store beauty product sampling methods are becoming relics of the past in today's new normal, and there is a need for a more sterilized shopping experience as stores prioritize consumers' health and safety.
Since COVID-19 spreads by direct person-to-person contact, in-store product sampling carries a great amount of risk as it increases the possibility of transmission significantly. There seems to be growing consensus in the medical community that the virus can live for hours or even days on a surface.
For many business owners the risk is frankly not worth it. Shared beauty product samples are particularly threatening to consumers health and wellbeing, especially since makeup testers are usually used near the eyes or mouth which can be entry points for different viruses, bacteria, and infections.
Considering our current situation, it's definitely time to rethink in-store sampling strategies, once and for all.
2. You're better off without the extra bacteria
Even before the pandemic, there were certain personal health and hygiene risks when it came to in-store beauty product sampling. In the last few months, the pandemic has only amplified our focus on these risks. In fact, beauty testers and samples actually serve as a hotbed for dirt, germs, and all sorts of unwanted bacteria.
From claims of Herpes infections to the development of potentially life-threatening bacterial and viral diseases, shared product samples have been known to cause a range of illnesses and health-threatening conditions for unexpecting consumers, even just from a single use of the tester. Shared make-up testers that harbor hidden bacteria have also been known to cause serious skin infections, cases of sepsis, and even pneumonia. Studies show that tester eyeliner products are more than twice as bacteria-laden as the average pet bowl. But wait, it gets worse. Some swab tests have shown that sample mascaras were found to be ten times as dirty as a kitchen sink and that the average beauty-tester has almost 200 times the bacteria as the average toilet seat.
So, to all the makeup lovers out there, it's best to approach any shared samples with caution.
The future of product sampling marketing
The future of beauty testers seems to be gearing towards a more hands-off approach when it comes to reaching consumers and delivering beauty samples to potential customers. Considering all of the above, it doesn't come as a surprise that beauty retailers are saying goodbye to traditional in-store product sampling and welcoming digital, contact-free testing methods.
It seems that digital product sampling might be the antidote to the current risky method of in-store product sampling. Online sampling platforms are becoming a key way to reach consumers at home, allowing brands to deliver samples directly to consumers by using a product sampling company to implement their own digital product sampling campaign online.
Read More: How to Reach Consumers During COVID-19 Using Product Sampling
Choosing a digital product sampling company
Peekage is an innovative, digital product sampling company which helps brands to create contactless, conversion-driven, product sampling campaigns.
Here are just a few of the benefits of choosing Peekage as your go-to products sampling company:
Combine the effectiveness of in-store beauty product sampling with the efficiency and ease of reaching consumers through digital channels using Peekage's self-service sampling tool.
Peekage will help your brand better engage your loyal customers and build better brand awareness with free beauty samples and testers delivered directly to their door.
Insight is always valuable. Peekage helps brands use conversion data to know which beauty samples to continue offering in the future.
It all comes down to knowing your customer. Digital targeting using Peekage's smart sampling services is the best way to ensure that your sampling programs are successful. Reduce costs and avoid wastage with Peekage's sampling services that help brands gain high sales conversions by hyper-targeting users.
We all know that time is money. Digital product sampling allows you to offer your beauty samples to a greater range of consumers, quicker. Instead of offering samples to individual consumers who enter your store, shake up the traditional sampling model and reach thousands of consumers at once with your very own sampling campaign on your website or social media page.
Everyone has an opinion, and consumers want to share theirs. Peekage generates user feedback and reviews to inform your business about current consumer confidence and user sentiment towards your beauty product post-testing.
Ready to say goodbye to in-store testers and hello to a new age of digital product sampling? While coronavirus may have signaled the end of in-store product sampling and makeup testers, innovative product sampling methods are paving the way for a new age of digital product sampling.
Speak to a product sampling specialist or try a demo of Peekage's online product sampling platform to increase brand awareness, boost sales, fetch early market feedback, and build brand loyalty today.