Sampling has always been an integral step in the marketing process. Customers are more inclined to purchase the products they have consumed before and undoubtedly trust their quality; by doing so, they minimize the risk associated with trusting an unfamiliar brand.
This explains the crucial role of product sampling in the marketing process. As the first step in marketing, free samples are the ice-breakers between customers and brands and provide customers with the opportunity to try the products first and build loyalty and trust. According to the research, around 73% of customers will purchase the product after sampling it. This explains why brands view sampling as an essential marketing tool.
E-commerce product sampling during Corona pandemic
Formerly, sampling was primarily done in retail stores. However, as more businesses grow online and change into e-commerce, especially due to health concerns during the corona pandemic lockdown, the in-store foot traffic has fallen sharply, and many offline businesses have lost their sales. Therefore, brands have come to understand that they can no longer rely on traditional sampling approaches.
Moreover, nowadays, people are more inclined to shop online and browse online shelves rather than physical in-store ones. These customers still like to try samples out before making a purchase. This makes the businesses' approach to online sampling even more essential than before.
Read More: How to Reach Consumers During COVID-19 Using Product Sampling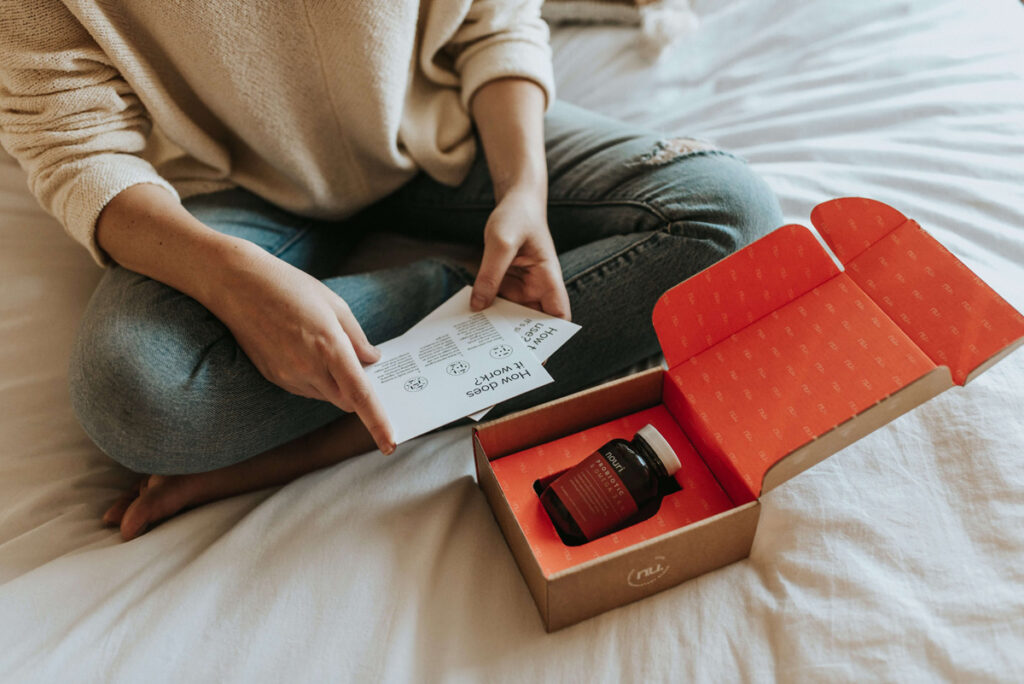 Sampling for E-commerce businesses
According to research, 1.79 billion people bought something online last year, and 70% of small-to-mid-sized businesses are investing more in online sales. As a result, the businesses that are active only online and have no or little shelf space in stores need to find an alternative system to ensure that they still include sampling in their marketing process. Therefore, nowadays, businesses are looking into online sampling, which targets the right customers for the right products.
Read more: Get to Know All About Product Sampling Strategies
Two sampling models for e-commerce businesses
Now that the significance of sampling is obvious to all e-commerce businesses, they need to think of practical sampling methods online. In general, there are two ways to do online sampling:
1 - Direct sampling on the website
One way of doing online sampling is to build a one-to-one, direct contact with the customers on your platform. These customers may already be your active users who visit the online product shelves on your platform or the potential users who are driven to your website by sampling offers. This could be done by offering discount coupons and showcasing free samples to the right target on your website. The core to do direct sampling on the website is devising a system that targets the right audience. So, you can be confident that you are showcasing the right product to the right target. This means that you need to collect some psychographic data from the users, figure out what their interests are, and then offer them samples of their interests that they can choose from.
2- Third-party platforms
Another way of online sampling is utilizing third-party platforms. These platforms work as mediators between brands and customers. They are entirely data-driven, and by collecting psychographic and demographic data from their users, provide a system that ensures each user is only showcased the sample offers they find interesting. Also, it is up to the users to choose among the offered samples. This system not only does guarantee the least rate of sample waste, but it is also cost-efficient and reduces the shipping cost to a minimum.
If you are not already a user of such applications, just try them out, answer a few questions, choose your sampling product and see how easy it works.
Peekage's eCommerce Digital Product Sampling
Peekage is the solution to the brands that are interested in partaking in eCommerce sampling. Here at Peekage, we're thrilled to offer eCommerce sampling to brands to help them to achieve their goals. Any interested brand partners can leverage the Peekage platform for their eCommerce digital product sampling needs effortlessly. Our platform will connect any interested brand with its perfect retailer from our list of retailer partners. This three-fold partnership will help brands reach their targeted audience in bulk, all while being affordable.
Peekage is the solution to the brands that are interested in partaking in eCommerce sampling.
The peekage platform goes beyond being the missing piece between retailers and brands. Peekage offers a whole range of services (targeting, social media support with digital campaigning &, etc.) for brands to achieve their optimal product sampling experience.
A smart decision for any brand would be to utilize the eCommerce sampling through the Peekage platform to target social media users and/or leverage the Peeakge community of consumers on the Peekage app.
No longer a new concept, eCommerce has become a norm of our current time. eCommerce can be defined as a business that delivers a box to its consumer; this will range from big-name retailers (such as Walmart, Macy's, or Target) to small entrepreneurial Shopify brands. Now let's define digital product sampling. It is to ship samples of products to interested consumers so they can touch, smell, or taste them in the comfort of their homes. The goal of digital product sampling is to diligently target samplers to ultimately convert them into loyal consumers.
Let's put both eCommerce and digital product sampling together and talk about eCommerce sampling - which can be simply put as the process of inserting product samples in the boxes that retailers/eCommerce businesses are already delivering to consumers. However, it is a tedious task for brands to achieve, and oftentimes, big-name retailers are reluctant to partner with smaller brands directly. Rather, the retailers would work with one company that can handle multiple brands and retailers. Let's go ahead explain why eCommerce does work in today's world.

Why does eCommerce sampling work?
Here you can review the three important reasons that make product sampling work.
A) Exposure to customers of a specific retailer: Let's say you own a generic brand that sells many brands. Partnering with companies that already put samples of brands into the existing orders would be beneficial for your brand. How? You can target companies based on the consumers they serve, box content, cart value, and other information that retailers might have from their customers. There is a 100% chance the samples will be tried as per Packaging Strategies, and applying this trick consistently would lead to more sales.
B) Affordability: There are two costs that make eCommerce sampling more affordable.
1- First, eCommerce sampling eliminates the overhead cost a traditional sampling would face, such as planning & organizing events.
2- Second, shipping and handling out samples are often the main cost, even more than the manufacturing cost. So, the companies are typically very creative to cut out the logistic costs. One of the ways to do this is to combine new samples into existing orders to ship.
C) Higher chances of conversion: High conversion rates are expected because interested consumers have already become sampled consumers of that retailer, and by including a small incentive, you can easily convince them to purchase your product in their next shopping. For example, some of the products, such as food and beauty products, are hard to explain its purpose without physically experiencing the product. In such a case, product sampling is highly effective because it's an intimate experience that can't be delivered any other way.
Read More: Partnering Social Media Marketing with Product Sampling
Why is online sampling effective?
As it is seen, many e-commerce businesses have turned to online sampling in recent years. There are many reasons why online sampling is an excellent tool for brands, among which the most important ones are:
Cost-effectiveness
Whether you sample D2C (direct to customers) on your own platform and send a sample along with an order made by your customer, offering them a printed or digital coupon to give to the nearest retailer and pick up your product, or you use a third-party sampling platform which has deals with shipping companies, you can be sure that this type of sampling is the least costly way of online sampling.
Least sample waste
As explained above, in online sampling, sampling platforms are data-driven, and their core value is that by collecting psychographic and demographic data from users, they make sure that each user is offered the right form of products to sample. So as opposed to in-store sampling, which offers all products to all users, now brands can be sure that their samples are much better targeted, and the process is much more efficient.
Post-sampling experience
Contrary to in-store sampling, in online sampling, when the customer receives the product at their front door, the job is done! The rest is the post-sampling experience of unboxing and trying the product by the customer at their home, a relaxed and happy environment among their families. This is really important since delivering a sample to the front doors is perceived as a gift-receiving experience and unconsciously has a positive effect on their minds. This time you are delivered a package at your front door, think about how it makes you feel.
Tracking and getting feedback
By keeping a record of customer contacts and the samples sent to them, or utilizing third-party sampling platforms, tracking and getting feedback have become possible for brands. So not only does sampling build trust in customers to include it in their next shopping lists, but also it can help brands to alter and improve their products.
Read more: Product Marketing Strategy: a Comprehensive Guide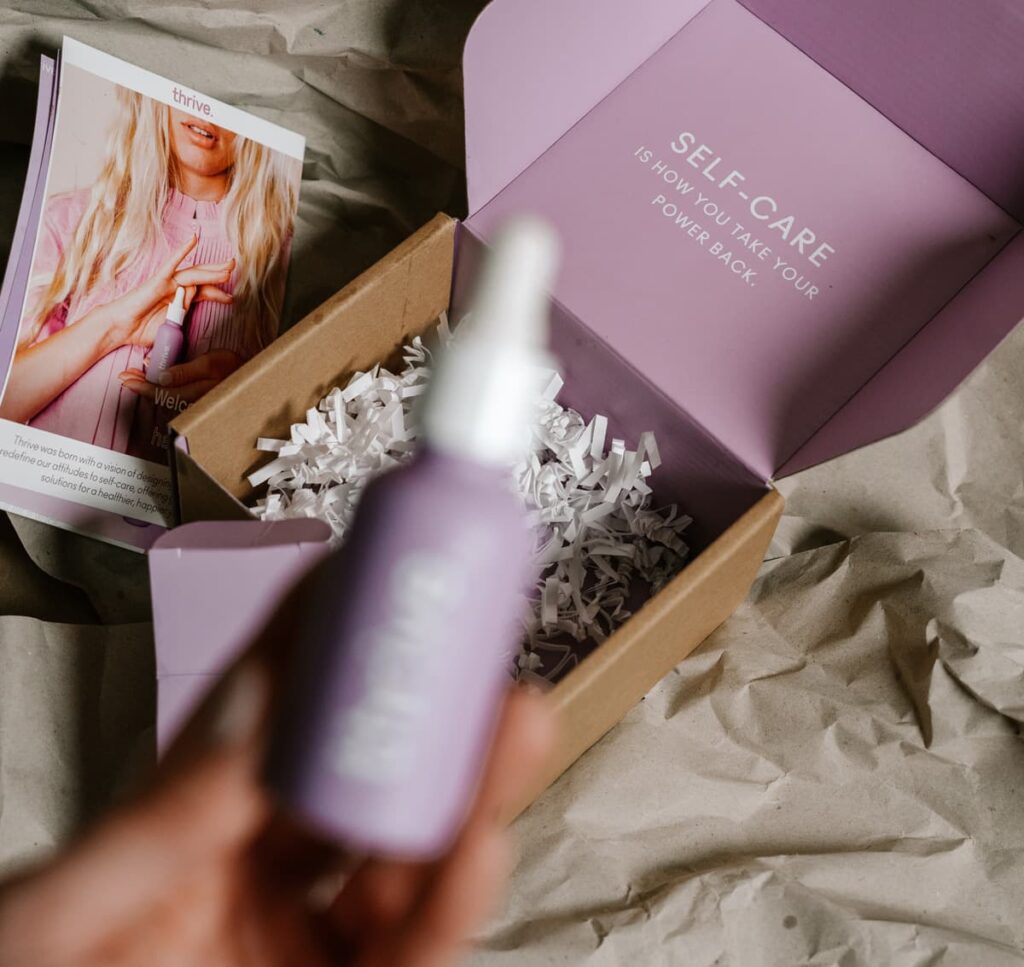 Why Peekage?
Peekage is an online sampling platform and the only such platform that uses AI to showcase product samples to customers. It connects the brands which want to do sampling to the users. It collects psychographic and demographic data from the users and is completely data-driven. By showcasing the right sample products to the right people, the users have the chance to choose among the samples offered to them on the Peekage application that they find interesting.
Cooperating with Peekage is really beneficial and cost-efficient for the brands, since on Peekage we have contracts with some shipping companies, and we have made it our duty to decrease the shipping cost as much as possible.
At Peekage, we also offer many different types of sampling services for various types of products, whether it's a frozen or refrigerated product that needs certain measures of transportation, or it's of a big size and will cost a fortune to deliver to the doors of the customers.
So, why not install the Peekage application on your cell phone now and give it a try?
Conclusion
Sampling is an integral part of the marketing process. With the advancement of technology, e-commerce and online businesses are growing. Especially during the last two years, with the Corona pandemic lockdown, the number of e-commerce businesses has risen significantly. Therefore, as an alternative, businesses have turned to online sampling, either directly or with the help of third-party platforms. Sampling online is much more effective than traditional in-store marketing since it is less costly, has less sampling waste, is more trackable, and provides customers with a post-sampling experience.
Key takeaways
- Sampling is one of the essential steps in the marketing process.
- Approximately 73% of samplers end up purchasing the product.
- With the advancement of technology and during the Corona pandemic lockdown, businesses have turned online.
- Sampling online is much more effective than traditional in-store marketing for many reasons, including being less costly, being extremely target-oriented, having the least amount of sampling waste, being more trackable, and providing a post-sampling experience to the users.