Product sampling has been a familiar and effective way for product awareness and customer loyalty for years. Many brands and companies have benefited from product sampling to present their new goods to their targeted customers and increase turnover.
In the past few years, companies have been considering digital platforms for their product sampling strategies. But how digital product sampling works, and what are the advantages of this new method over traditional product sampling?
In the following, we look into the differences between the two methods and make a list of digital product sampling vs. traditional product sampling and their definitions.
---
What you will find in this article:
What is product sampling?
What is digital product sampling?
What is traditional product sampling?
What is the difference between digital and traditional product sampling?
How can companies sample their product on the digital platform?
What Peekage could do to sample your product?
---
What is product sampling?
Apart from being profitable, the product sampling method is a simple process. The potential customer is given a chance to try out a small sample of the product, and who doesn't love a freebie?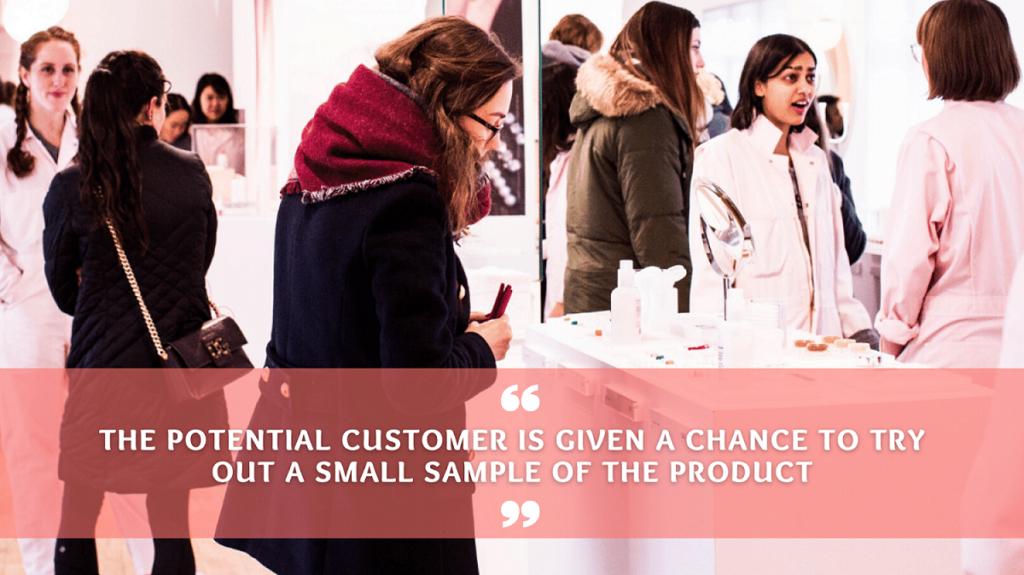 Product sampling benefits
The benefits of product sampling could be explained like this:
Product sampling assists customers in trying out new products.
Since samples are free of charge, people are more eager to test something new and different. With this method, the customer is left wanting more.Â
Product sampling ensures customers about their purchase.
Forasmuch as the potential customer has tried the product, they would feel confident while purchasing it.
Product sampling also provides a positive customer experience.
A positive customer experience is an element for companies needing to turn their targeted audience into loyal customers.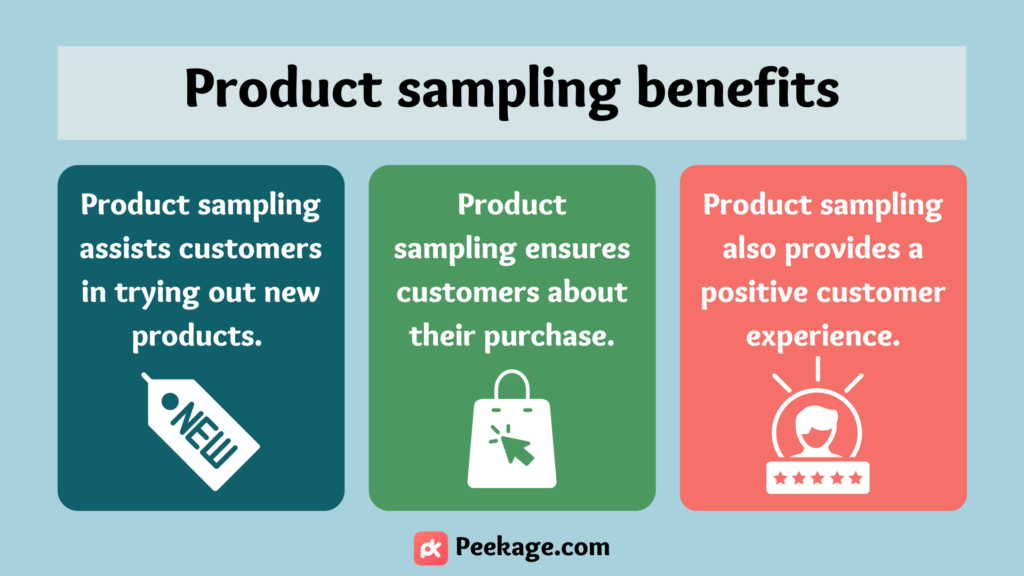 Possibly all product and marketing managers only know about the traditional way of sampling.
Up until now, companies have been using traditional product sampling, while recently, digital product sampling is becoming more and more popular in the market.

This new way of marketing is considered a powerful component of the former method.
Let's take a look at the differences between the digital and traditional methods and see how beneficial it is when we put digital product sampling vs. traditional product sampling.
What is digital product sampling?
We all are familiar with an image of a colorful counter in the malls, festivals, drugstores, airports, and even hospitals with someone standing behind it, inviting everybody to test the products on the counter.Â
Sometimes the invitation comes with a promise of a sales discount that is a one-time deal and only lasts a day at best.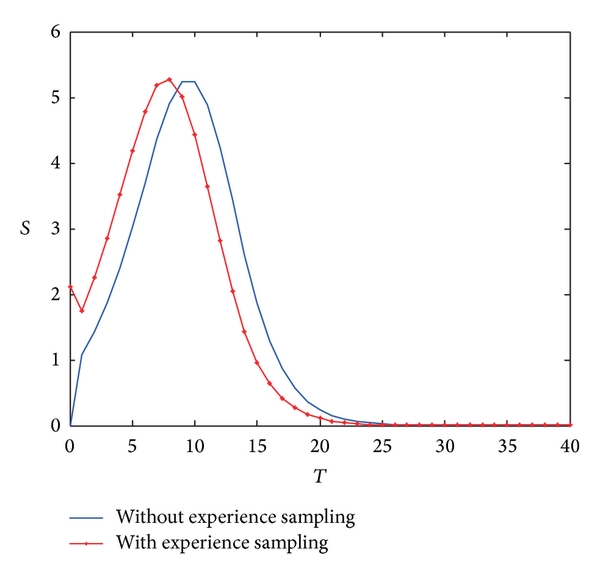 But how to digitize this way of marketing?
Easy. All it takes is to use a digital product sampling platform.
How to use product sampling: 3 Steps
Three important steps to do product sampling are explained here.
Target your audience.
Choose a customer persona. Determine their location, age, race, sex, interests, behaviors, and social engagements.Â
Send samples to your target audience.
Select free samples of the products you want to sell in one package and post them with an informative brochure containing comprehensive details about the product and where and how they can purchase it.Â
Receive feedback.
Collect feedback from your target audience after they have tested the product. Analyzing those reports would display whether they will buy your product in the future.
A digital product sampling platform can do all these steps and give you more results to profit your brand in the retargeting process.Â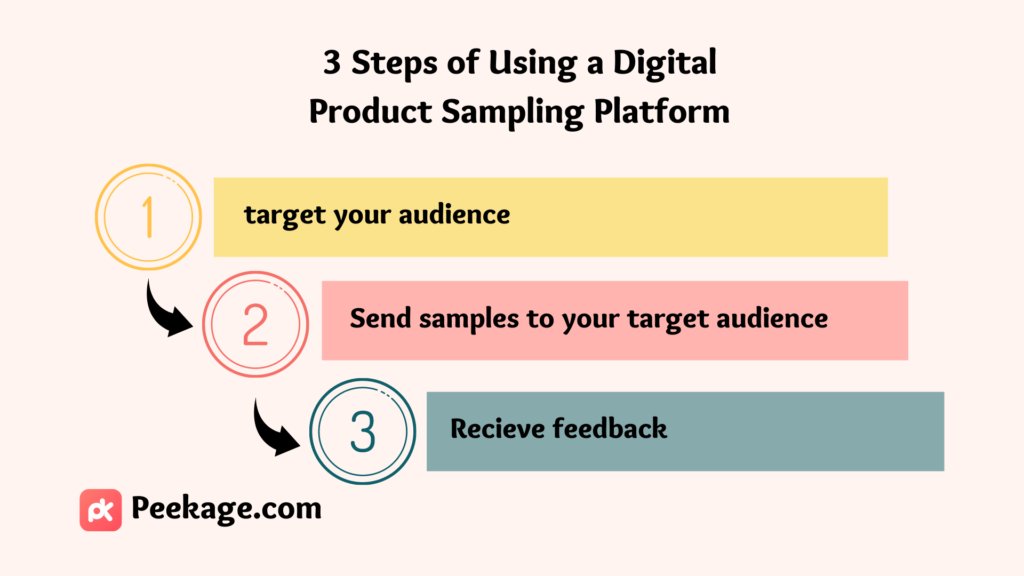 This new method has many advantages over traditional product sampling. To go through them, we should first review what traditional product sampling is?Â
Read more: THE INS AND OUTS OF PRODUCT SAMPLING MARKETING: THE ULTIMATE GUIDE TO ENHANCING YOUR BRAND
What is traditional product sampling?
As was mentioned above, although we all know how traditional product sampling works, there are more ways to present free new product samples to potential customers.
Aside from product sampling behind a counter in malls, brands have sent freebies in various ways.
Product sampling models
Doesn't matter how many times we compare digital product sampling vs. traditional product sampling, there are 3 models to product sampling, explained here.
Some samples are recommended to customers by experts, such as doctors, beauty consultants, pharmacy technicians in medical health and pharmaceutical products.
Other samples might ship with the regular product the customer uses. Based on a marketing hypothesis, if customers are satisfied with a particular product, they might like the new line of company products. Even if the sample won't lead to buying the new goods, the brand has won their loyalty because they are more likely happy with their gift.
Gift baskets are another way of product sampling. It usually requires a multiple B2B collaboration. For example, many VIP guest hotels receive a gift basket containing brochures from travel agencies for a free in-town tour or discount code for their first reservation, alongside shampoo and sunscreen samples.
All these strategies are examples of traditional product sampling. Yet this marketing strategy has its own flaws and disadvantages. That is one of the main reasons why digital product sampling has become popular.
Read more: THE PSYCHOLOGY BEHIND CONSUMER SAMPLING PROGRAMS
What is the difference between digital and traditional product sampling?
Even though they are two different methods, when we put digital product sampling vs. traditional product sampling, the difference between digital and traditional product sampling is little.
In both ways, the customer is given a small sample of the product to try before paying for it. Target marketing strategies are necessary for both digital and traditional product sampling. Plus, they both give the brand the required data to retarget and change marketing strategies if needed.
But all the drawbacks of traditional product sampling are the new method's privilege. In other words, digital product sampling is customer-based, efficient, and accurate.Â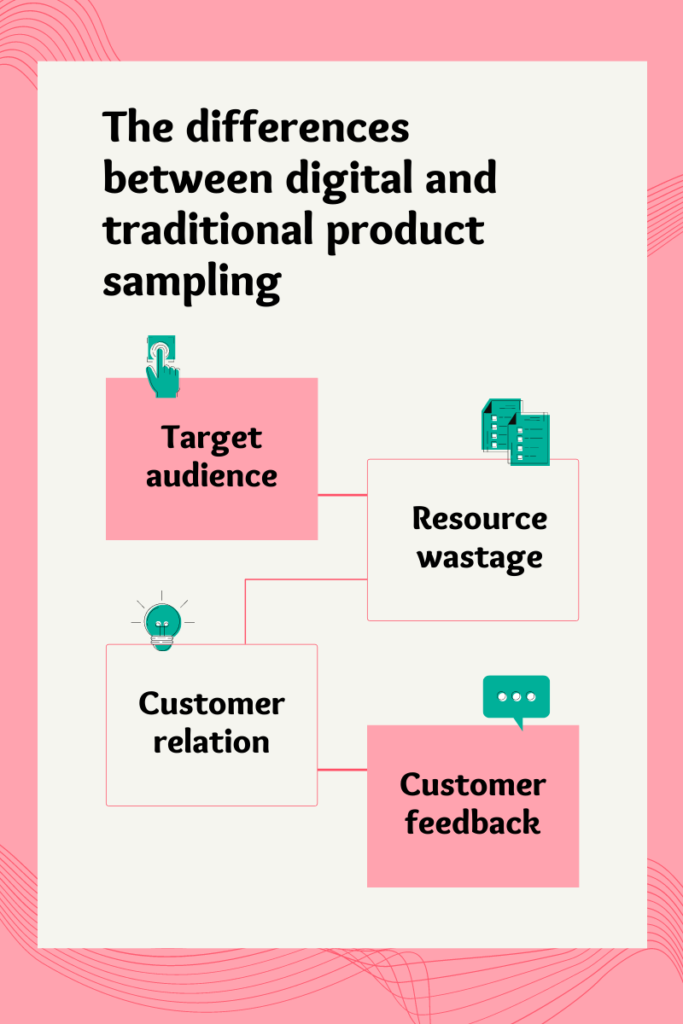 Let's take a closer look at where digital and traditional product sampling part ways:
The targeted group in traditional product sampling is indeterminate. There is no way of proving that a product sampling counter set in a mall in the center of the city has found its audience, and freebies are given to the right potential customers.
In contrast, in digital product sampling, all customers are chosen accurately based on their AI algorithms' interests. So companies are assured their product samples have reached the right potential customer.
With the uncertainty of meeting with the right audience, all the resources spent on traditional product sampling seem unreasonable. The amount of time, energy, and budget on handing out free goods to the people compared to its outcome on sale rates is a losing bargain.
Not to mention that there are freebie hunters everywhere looking for whatever free stuff they can get.Â
On the other side of the table, digital product sampling is more cost-effective by selectingthe precise target audience.Â
On paper, the cost could seem higher than the traditional product sampling, but it actually costs far less than the old method, especially if you think about the required resources.Â
With the traditional product sampling, once the customer has tested the sample, any connection with them is lost. But in digital product sampling, the company has comprehensive data about its customers.
As a result, brands can make more complex decisions about their subsequent marketing campaigns and keep their customers satisfied.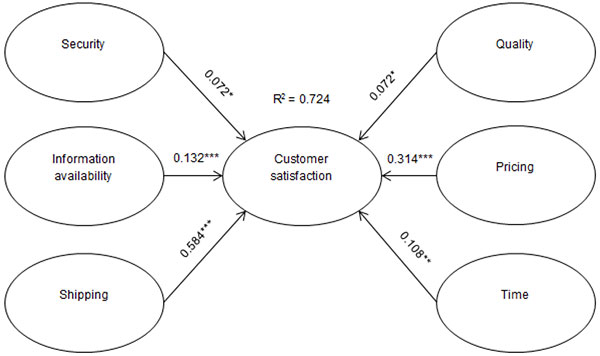 The feedback pedestrians give to the operator behind the product sampling counter is not reliable for many reasons.Â
First of all, they do not have enough time to process the new product more thoroughly, so they probably say the first thing that comes to mind with a compliment for the free product.Â
Plus, there is no way of assuring their feedback has been documented correctly.Â
And more importantly, there is no database of their information and their interests so that the brands can check their targeted audience.
The situation is different from the digital product sampling. The potential customers write a feedback from their homes comfort after testing the product in no hurry, sending it through a digital product sampling platform where all the data about them is available.Â
How can companies sample their product on the digital platform?
Product sampling platforms connect brands and companies to their targeted customers.Â
Here is how it works:
Companies give platforms their customer persona.Â
The platforms send samples to users on their database whose description matches the persona based on the details.
The users test the product, consider it, and answer the survey questionnaire the brand has asked about their experience.
The process is valuable for many reasons.
Digital product sampling turns users into customers. Â They are given a chance to look into the product with more precision, so in the future, this particular brand will remain in their mind. They might recommend it to others as well.
More importantly, customer feedback is precious for companies. According to the company's actual persona feedback, they can operate their retarget marketing strategies, make changes in their product design, or decide about their other product lines.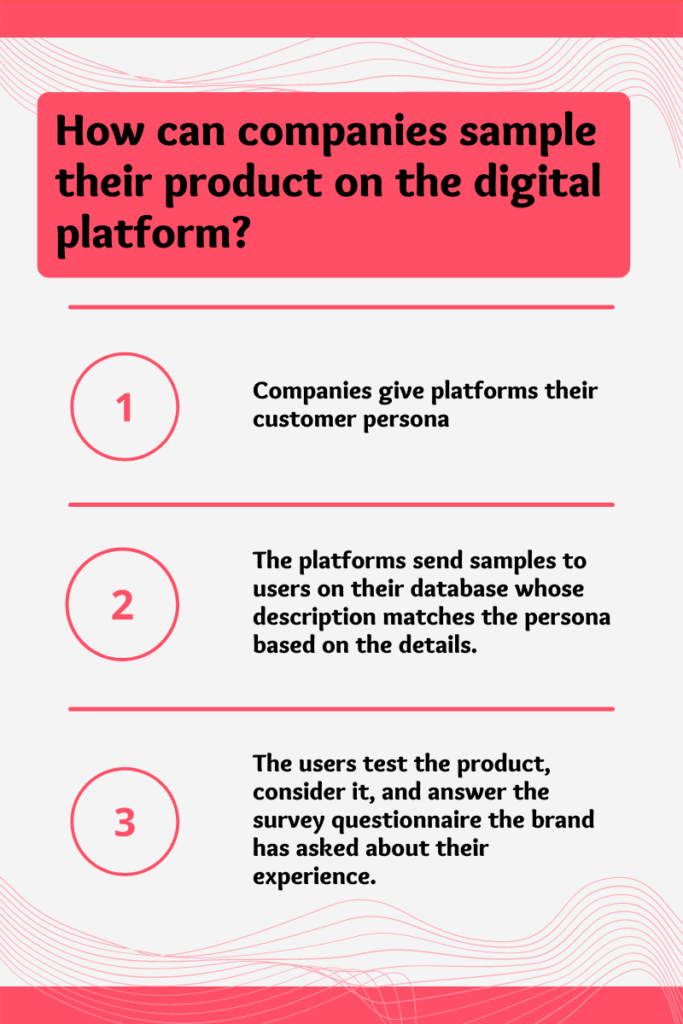 You can also read more about how digital product sampling works with Peekage app in Peekage blog to know about the four digital product sampling steps.
What Peekage could do to sample your product?
Peekage is an app where brands can have a digital catalog of free product samples. Customers choose the ones they are willing to test, and Peekage would post to them.
Peekage is not exactly a product sampling company or agency, but it sure can make the product sampling process much more easy and cost-effective.
The element that distinct Peekage from other digital platforms is their AI algorithm that helps brands find their true customer persona.
Even after the feedback reports are sent, Peekage would filter them and select only pieces that have passed the truthfulness test so that companies are sure the result is from their real customer persona.
Peekage would take care of the logistics and ship samples of different brands together to make shipping cost-effective. Peekage also assists companies in their product awareness and makes market research fast and efficient.