It's 2020 and social media is no longer just a tool for selfies and sharing cute memes with friends. In this new digital era, social media marketing has become a key tool for businesses trying to increase campaign awareness, boost sales and appeal to a new generation of consumers.
As traditional product sampling becomes outdated in a tech-driven society, brands are seeking to introduce their products and engage a whole new class of consumers using online product sampling campaigns on their own social media page.
Social media marketing using a product sampling company
The major question in marketing these days seems to be "How can we get younger consumers to pay attention?".
Product sampling companies are helping brands to reach a younger consumer group through digital sampling campaigns on social media. This new way of conducting social media marketing is proving to be a really effective way of appealing to both millennials and the newly dubbed "generation Z".
Benefits of pairing social media marketing with product sampling
In this day and age, it is necessary for brands to expand their sampling methods and shrug off the data blindness that comes with traditional product sampling methods. That's why many CPG businesses have been switching to online product sampling campaigns.
By using a product sampling company to implement your very own social media sampling campaign, your brand can extend its influence and reach consumers across the globe.
1. Convert existing followers
The great thing about a social media marketing strategy that uses product sampling is that you can offer products to users who are already interacting with your brand on social media. You're missing out on thousands of possible conversions and a chance to dramatically increase your sales if you're not using social media marketing.
This is an opportunity to speak directly to your potential customers through social platforms like Instagram, Facebook, and even Twitter. With a strong product sampling company, you can make free product samples instantly available to your existing followers as soon as they click on your social media page.
2. Reach consumers at home
What better place to reach consumers than where they spend the majority of their free time - on their smartphones at home. Since the decline of in-store shopping due to rising COVID-19 fear, reaching consumers in a place that is safe, familiar, and comfortable is important.
By using a digital product sampling company you can offer consumers free samples of your new products through widely accessible social media platforms. What better way to instantly engage and convert interested users visiting your social media page?
This form of social media marketing can drive audience engagement and share your brand's message with a target consumer group. In this way, you can put samples in the hands of consumers who are most likely to have a positive experience with the product and spread the word.
3. Introduce influencers they care about
The great thing about social media marketing is that you can choose who delivers the message of your social media sampling campaign. Influencer marketing improves brand awareness and can bring about better audience engagement.
Social media influencers on platforms like Instagram and Facebook can multiply your sales and can really help your brand to start building a loyal follower base.
Brands can use social media marketing to create a brand identity and develop positive brand associations when offering sample products. For example, if your sample product focuses on sustainability and eco-friendly products, a good idea would be to pair your product samples with an influencer who is an environmental activist.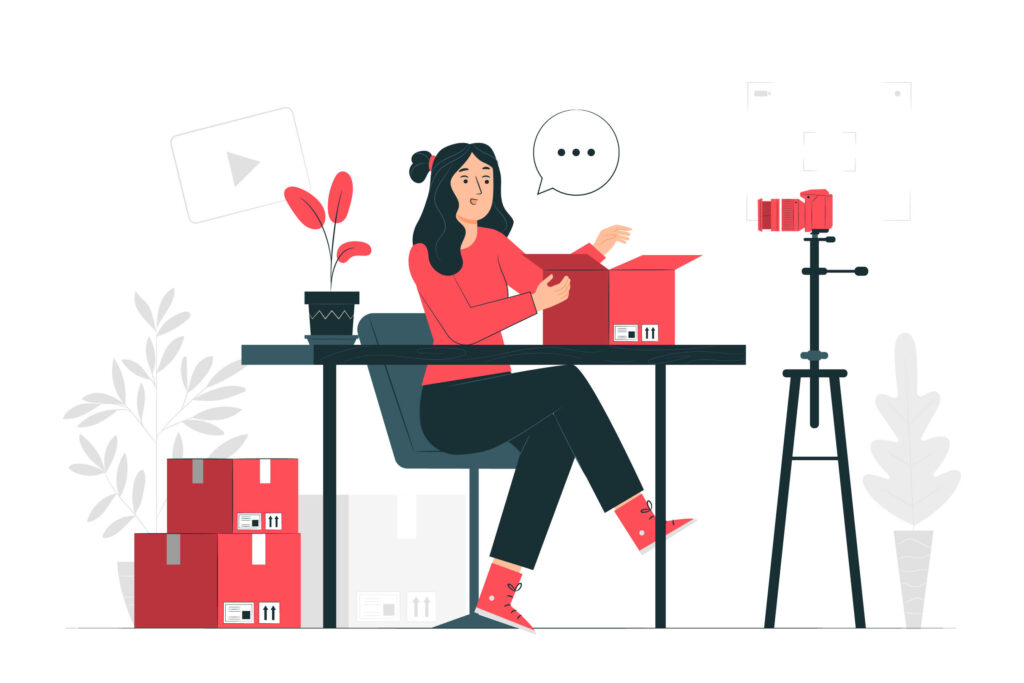 How to create your own social media product sampling campaign
A product sampling company like Peekage can is the perfect way to combine your own social media marketing strategy with a digital product sampling campaign. Here's why Peekage is the go-to platform for all product sampling services:
Fast and Cheap Campaign Creation:
Build a conversion-driven product sampling campaign on your social media page in just minutes with Peekage. Partnering product sampling with social media marketing will easily convert your current social media followers into paying customers.
Actionable Data Insights:
Peekage helps brands to get more value out of their social media marketing campaigns by using strategic insights. By collecting detailed analytics, our sentiment analysis reports let you know exactly how your audience feels about a product. Peekage also lets you track the performance of your social media sampling campaign and ROIs in real-time, as well as review sales, conversions, and social engagement.
Re-target relevant consumers
Peekage easily translates the data gathered to help brands re-target relevant consumers post-campaign. This type of fast and efficient market research is a sure way to increase the chance of conversion and deliver sales.
Ready to take your social media marketing strategy to the next level? Contact Peekage today to get on board with a digital product sampling company that truly understands the demands of a new generation of consumers.