Sales promotion strategies are measures and programs that help companies increase their sales.
A business or business complex needs appropriate sales strategies when sales are slow or low. In fact, this is precisely the best time to boost sales.
Given the importance of sales for businesses, especially online companies, effective strategies are essential. In this text, we decide to talk about sales promotion strategy, the importance of strategy, essential points of sales promotion, the results obtained from this strategy, and the criteria for developing a good plan.
If you are a business owner, or you are just starting out in your online business, you need a solid and effective sales strategy or sales promotion.
Read more: Sales Promotion: A to Z For Marketers
What is the importance of sales promotion campaign strategy, and how does it help businesses?
There are many reasons businesses need sales promotion strategies or the same advertising strategies. The main reason for using these strategies is to increase sales.
Increasing sales can mean introducing a new product to the market, or businesses wanting to raise awareness of previous products for their audience.
Let's take a closer look at different advertising and sales promotion strategies. It is a good idea to consider the pros and cons of these strategies.
Read more: Product Marketing Strategy: a Comprehensive Guide
The most important benefits of sales promotion strategies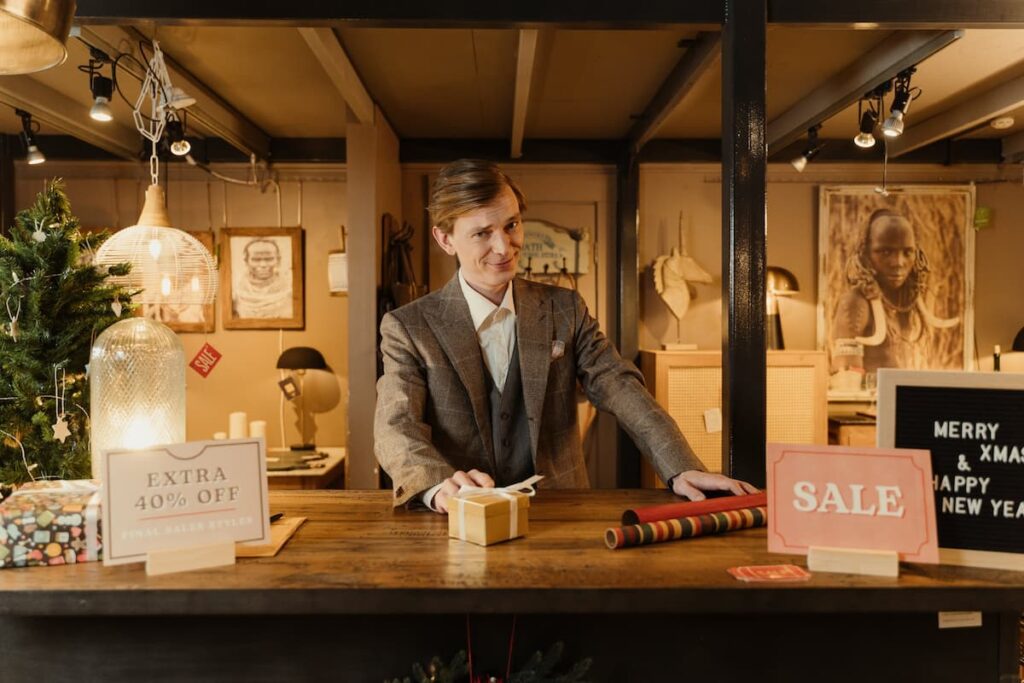 Principled implementation of sales promotion programs in the short term will have many benefits. The most important results of sales promotion are presented as follow:
Advertising strategies for sales offer a series of programs based on offering a free product or selling with a discount. This strategy can attract many customers.
Advertising and sales promotion strategies to introduce a new product are very effective. Some new customers of a company's products need an incentive to buy that product. These same customers can become regular customers in the long run. Offering discount programs for more sales will have positive results.
One of the sales promotion strategies is to reward the current customers. Certainly, sales success does not appear in the first purchase. Businesses need to implement various strategies overtime to keep their customers loyal. Discount coupons, for example, are an example of such a program.
Sales advertising programs are very diverse. On the other hand, these programs can be designed separately for each business. What is vital in developing sales promotion strategies is implementing the best practices and techniques that will ensure the success of your advertising.
To get positive results in sales strategies, it is better to attract the audience; Inform them about the product; Consider a reward for your purchases, and then run the sales phase of your product or service. To find out which strategies are best for your business, you should seek the help of a sales expert.
Objectives and how to launch a sales promotion campaign
One of the most important things about implementing sales promotion strategies is planning a sales advertising campaign.
There are some general and specific points about launching a sales campaign. If the development of these sales campaigns is done carefully, the businesses will achieve the goals they have set.
Launching sales promotion campaigns helps companies or groups, partner with other businesses in their field. All of these programs are for developing and promoting sales and achieving goals.
Before you waste your budget on lousy advertising, it's best to have an effective sales or marketing strategy.
Before examining the crucial steps in developing a sales promotion strategy, it is necessary to introduce the purpose of holding these campaigns briefly.
Many brands in the world have the most loyal customers. Do you know the reason for this popularity? The answer is; The most popular brands in the world have many devoted customers; They offer a variety of products and services and, most importantly, run advertising campaigns for sale. In general, these brands run detailed periodic plans to boost their sales.
A good sales promotion campaign can attract customers. The most important reason why customers choose a brand repeatedly is the attractive programs that brands choose to sell. The same factors encourage the customer to buy for the second time.
In the next section, we will review the most critical steps for launching a sales promotion strategy campaign.
How to design the best sales promotion campaign?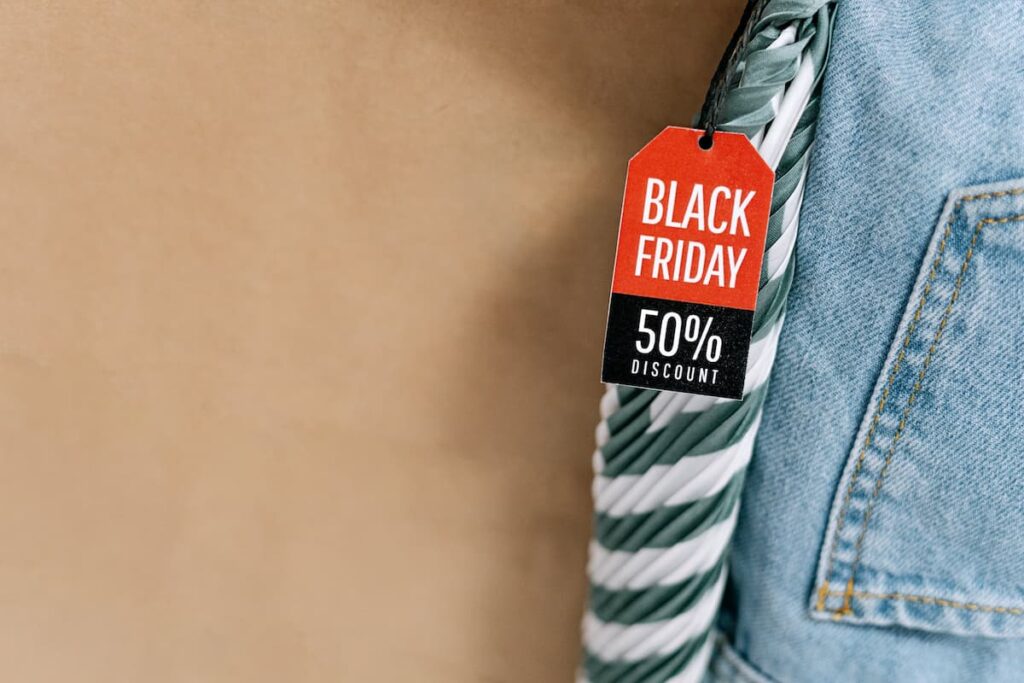 Step 1: Discovering Your Purpose
To design a good sales promotion campaign, you need to define the goals of your small and large business clearly. Do you plan to increase sales of a particular product, or want to have a larger audience? In your plan, you need to think about how to attract customers? And how to evaluate the data obtained from them.
Step 2: Get to know your audience
The second step in designing the best sales promotion campaign is identifying your audience. Think about how your audience is behaving. What do they care about when buying products? How do your customers spend their time?
If you can get to know your target audience better, you will have more control over their consumption behaviors, and you will design your sales page campaign accordingly.
At this point, it is important to know what attracts the audience to your product; You have to offer a unique feature that makes customers choose your product to buy.
Step 3: Determine your financial budget
Your goal in designing a sales promotion campaign and strategies is to make a profit from cost-effective methods. To do this, review your previous campaigns and see how much or how much you have allocated to them.
To better design, an advertising strategy and campaign, first determine your budget. Consider a specific fee so that you can run your programs accordingly.
A good campaign is cost-effective and can cover all sales and marketing programs. You can modify or expand your advertising programs over time.
Step 4: Use good media
Now you know who your audience is and what message you want to convey, so you need to choose effective and promising media for your advertising.
Investing in advertising media should be cost-effective. Implement sales promotion strategies from the suitable media at the right time, so you make sure your message reaches the audience.
Do not forget to evaluate your advertising campaign to make sure that it progresses in each period. Understand the challenges of designing an advertising and promotion strategy and seek professional help to solve them.
Read more: 30 Ways to Actually Increase Sales Online – Proven Methods
Types of sales promotion strategies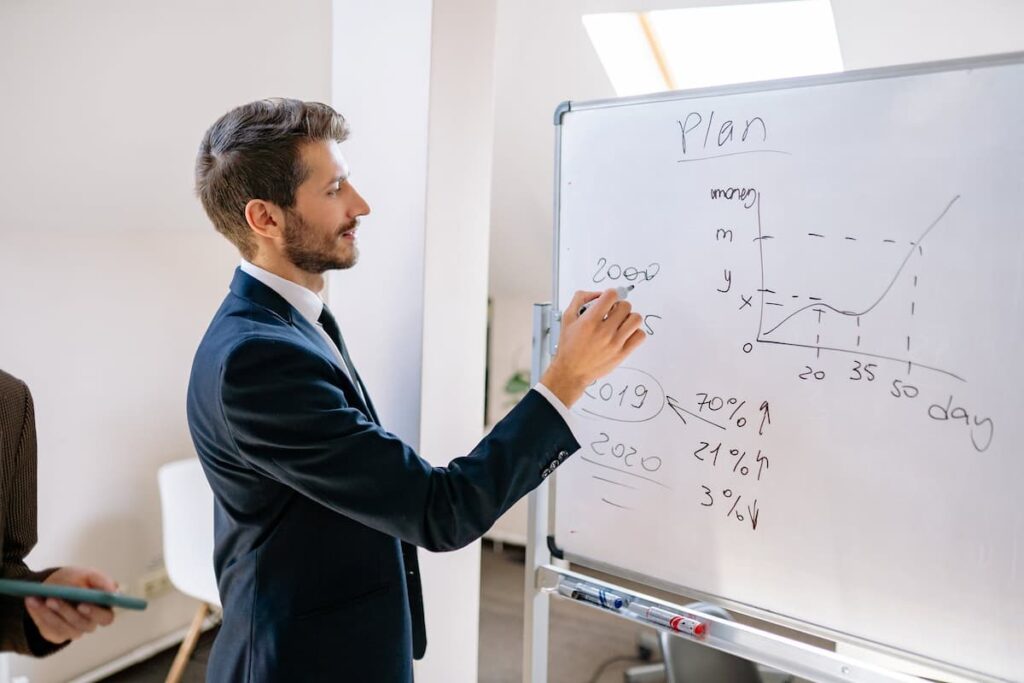 When it comes to sales promotion strategies, which one do you think is best for your business? The question may also arise in your mind: how can you implement more correct ideas? And will this program increase your sales or not ?!
Here are the most important methods of advertising and sales promotion strategies that you can use to attract the audience and customer:
1- Offer products with discounts
The first and most common sales strategy and promotion plan is to offer your products at a discount. Sales along with product discounts are the most popular type of advertising. Most customers prefer to get the products they want at a discount. In this program, try to give discounts to products that are more attractive and have a more reasonable price.
2- Free shipping of the product/return guarantee
Another common type of sales promotion strategy is free shipping. In this way, customers can buy different volumes of different products for which free shipping is provided.
On the other hand, you can also provide free return guarantee services. Therefore, customers will not have to worry about buying products online, sending goods, or guaranteeing the return of goods. This type of strategy creates a kind of security for your customer.
3- Product Flash Sale
Another best sales development strategy is to plan for Flash Sale. This strategy is recommended in cases where you want to sell an expensive product for a short time. Increasing the sales of specific products with this strategy will achieve satisfactory results.
Some retailers use this strategy to get rid of leftover products in the store. Research has shown that Flash Sale campaigns deliver better results than regular advertising campaigns. The results also show that 50% of purchases resulting from this strategy occur in the first hours of Flash Sale.
The best way to get Flash Sale ads in this strategy is to promote your ads through email marketing and social media.
4- Creating a good feeling in the customer
One of the best things you can do with sales promotion strategies is create a good customer base for your product.
Try to make your audience feel good with positive and motivating words. So more customers will visit your products, and this can eventually lead to more sales.
For example, phrases like "You save more money by buying this product" will encourage your audience to make a successful purchase.
5- Give a gift to buy
We all love to receive gifts. This method is a great advertising solution. If you give customers a grant to buy your products, they will be encouraged to buy your goods.
If your company's products are not something you can give as a gift, plan to give a distinctive gift to the customer at each purchase.
This shows that you value and appreciate your customers' feelings and personalities. Giving a gift allows customers to try your products. It will last forever for them; On the other hand, you have created value. These are among the best sales promotion strategies and have positive results.
6- Discount coupon/loyalty points/shopping festival
You can give discount coupons to be effective in promoting sales; Consider loyalty points; Or hold a shopping festival. These actions will make your audience know more about you, and if your ads are appropriate, they will be encouraged to participate in your programs.
For new businesses and startups, marketing and sales strategy can be based on holding competitions or shopping festivals.
Considering a discount coupon is a unique advertisement always to keep the customers of a business satisfied. By doing this, you create a good feeling in your customers and audience.
Read more: Sales Promotion Types; Plus 18 Examples & Ideas
How can Peekage help promote sales?
Now that you know how essential sales promotion strategies are to your business, you may be looking for a solution to support you. You can have many ideas to run your ad. In this way, the Peekage package is introduced to you. You can share your thoughts and opinions with us.
The Peekage package is a comprehensive set of sales promotion strategies to help you grow your business. If you are looking for effective programs for advertising and sales development, Peekage is by your side to achieve your goals.
Peekage is designed and developed based on sales promotion metrics. You can use the training and services of this collection with confidence.
Specialized programs for marketing and sales advertising, sales promotion strategy design are provided at Peekage. Whatever business model you have, you can use these tutorials.
Introducing advertising models, designing the best sales campaign, attracting the audience and the customer, ways to attract the customer to buy more, are examples of the concepts presented in Peekage. To use this product, you can contact our experts.
Read more: Ways to Boost Online Sales This Time of Year
Discussion and conclusion
Sales promotion strategies are one of the marketing strategies. In these methods, in the short and long term, attractive programs are designed to attract more customers and increase sales.
Advertising and promotion strategies are commonly used to introduce new products, sell existing products, attract more customers, and increase sales in each period.
Designing good and strong sales promotion strategies is a skill that professionals must perform. Increasing demand for a product shows that if you have a good sales strategy, you will get more substantial results.
One of the results of sales promotion is to increase the audience's awareness of your business. These strategies can be an important part of branding.
Achieving short-term goals for more sales can only be achieved through effective strategies. In this way, designing sales campaigns is of great importance.
The most important sales promotion result is to increase sales over a period of time. To do this, you can consider a discount coupon; Or have free shipping; Or inform the customer of the benefits and positive points about your product.
The most important key points
Sales with discounts are part of your sales promotion strategy.
Designing a sales advertising campaign for new products is recommended.
Promotion strategies should be developed to raise awareness about products.
Holding shopping festivals for surplus products in the store is a good suggestion.
One of the best ways to promote sales is to reward customers for every purchase.
To design sales campaigns, you need to define your goals; Consider the financial budget, And, use the right media for advertising.
To better attract the audience and customers, arrange free product shipping and a return guarantee.
Use a flash sales strategy to increase sales in the short term.
Use positive sentences to sell more to make your customers feel good.
Try to set up a customer club and record customer loyalty points for more purchases.