The knock-on effects of COVID-19 have been much more severe and far-reaching than most of us could have predicted. Out of all industries, the food and drink industry has perhaps been hit the hardest, with on-premise alcohol sales declining steadily.
The consequences of a global shutdown have changed the ability of business owners everywhere to reach their loyal customers. But, there's hope for these struggling businesses yet. With the help of product sampling services, alcohol brands and distributors can start to boost sales by reaching consumers within the confines of their own homes. So, what does the future hold for the alcohol industry hold?
On-premise alcohol sales hit hard by COVID-19
In real terms, the restaurant industry in the US has lost more than three million jobs and $25 billion in sales since March 1st, largely due to bars and restaurants being forced to close. Even wineries and craft distillers are seeing their revenues drop by half or more.
New channels for alcohol sales during COVID-19
Although there has been an increasing number of establishments offering alcohol for sale alongside take out food orders, the sales in no way amounts to the usual sales volume. Brands relying on on-premise sales are having to make up their losses in other ways.
The good news is that product sampling services and e-commerce stores are introducing innovative channels for brands to market products and reach consumers during COVID-19. It seems that product sampling services could be a shining light to struggling brands by allowing consumers to get a taste of their favorite beverages while still maintaining social distancing at home.
There's strong evidence that this type of alcohol product sampling marketing could greatly increase sales off-premise and play a role in offsetting the loss from on-premise alcohol sales.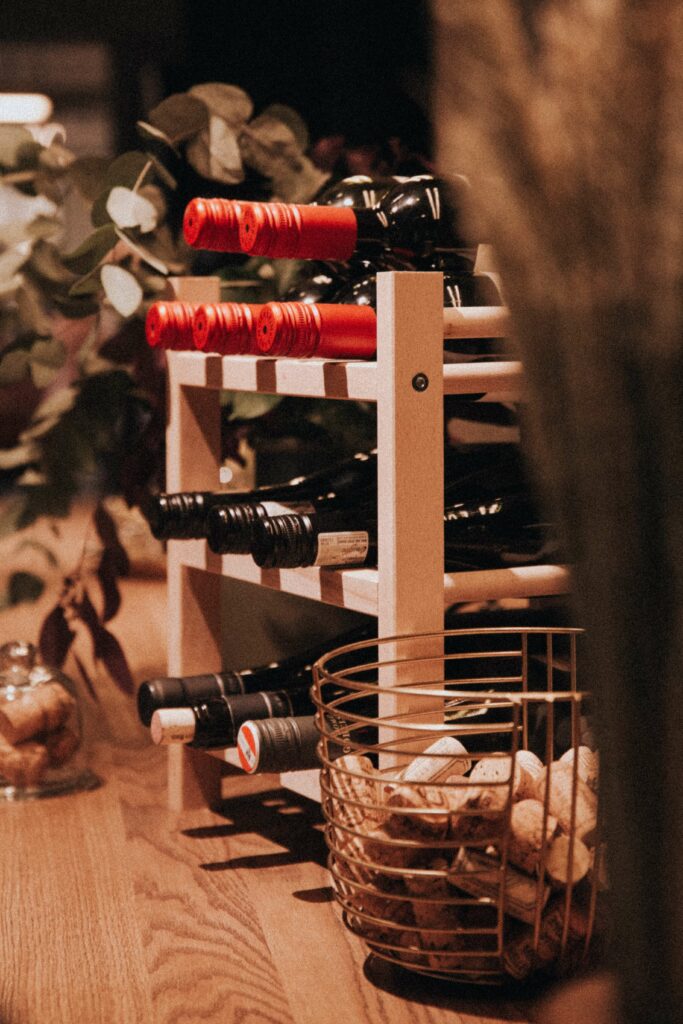 Why use an alcohol product sampling service?
One investigation estimated that the U.S. alcohol market needs to sustain at least 22% volume growth across all alcohol categories sold off premise in order to recover from the impact of COVID-19 on on-premise alcohol sales.
The key is leveraging current consumer behavioural shifts towards online and off-premise sales. Brands hoping to see a spike in sales over the next few months could benefit greatly from using a product sampling service. Research shows that consumers are becoming more receptive to digital channels when obtaining their usual products.
Here's why profit sampling services could help any brand dramatically increase their alcohol sales:
Read More: How to Reach Consumers During COVID-19 Using Product Sampling
1- Consumers Now Embracing Omni-Channel Buying
Over the last few months, consumer buying behavior has changed significantly and research shows that consumers are becoming more receptive to digital channels when obtaining their usual products.
Alcohol is currently one of the fastest-growing e-commerce departments among consumer packaged goods - and weekly growth has continued. The bottom line is that alcohol is really selling online, so it's time to get in front of customers.
In the US, there were three times as many online buyers in the two weeks leading up to April 18th than in the two weeks leading up to February 29th
Consumers' behavior, therefore, indicates they would be more open to digital product sampling when it comes to trying beverages, spirits, and even cocktails without setting a single foot in a store.
2- Building Confidence in Consumers
Since the coronavirus outbreak, consumer behavior changed. They have also become more conscious about their consumption. Around 49% of consumers are shopping more consciously and re-thinking their consumption priorities.
Under current conditions, many consumers are less willing to experiment with a product or brand they don't have a strong affinity toward. In fact, 69% of surveyed Americans say they're only purchasing brands they know and trust.
That's why there's an even greater need for brands to enlist the help of a smart alcohol product sampling service and let consumers test sample products pre-purchase to earn their trust and build consumer confidence.
3- Immersion Marketing
Lately, customers are missing out on experiential marketing events which were typically hosted by the brands to offer their consumers samples and give them a more involved experience with the product. Alcohol product sampling services offer consumers an alternative way to engage with the product in depth.
This type of hands-on, immersive marketing has the potential to dramatically increase alcohol sales as consumers experience the most persuasive argument to purchase these beverages online - by actually being able to try them.
The idea is to ensure you can still give consumer's the same experience that they would have when trying your beverage in a bar or restaurant - but safely at home with smaller sample-size products.
Peekage's sampling services
Our insightful product sampling services focus on bringing a new, innovative approach that aims to shake up traditional sampling marketing methods.
What better way to bolster alcohol sales and turn an undecided customer into a purchasing customer than by giving them the chance to test your product first-hand?
Peekage's digital product sampling services can help boost your alcohol sales by allowing your brand to implement your very own alcohol product sampling campaign right on your website or social media page.
And, when it comes to reaching new consumers, the Peekage app is the perfect way to put your business in touch with a whole new audience and give them the same immersive experience as a restaurant when they test wine, spirits, cocktails or beer samples.
What's even better is that at Peekage we take our product sampling services one step further and provides genuine feedback from samplers post-testing so that you can refine your beverage's taste, look and size to better meet your consumers' needs. Peekage also uses advanced data collection and analytics to help your brand re-target consumers who show a good reaction to the product - avoiding waste and unnecessary expense.
Ready to boost your alcohol sales and get your own alcohol product sampling campaign underway? Contact Peekage to speak to a sampling specialist and start reaching consumers in the most effective, immersive way today.