To support the development and expansion of the business, you must know your consumers well. Like Market Research, Consumer Research follows a series of steps to empower the marketing decision-making process.
Another way to look at it is that consumer insights expand the scope of the decision-making process during the market research phase to make relevant, explicit, and actionable conclusions and predict client reactions to a business's brand, product, or service.
Using consumer research insights, businesses can make proper changes in their products and services, making them customer-centric and increasing customer satisfaction.
There are generally 4 objectives you should set for your consumer research process to improve your products or marketing process:
Understanding new inclinations and behaviors of consumers
Find out new concerns of customers
Identify neglected needs of consumers that have arisen
Find out where your business stands in your current market
In this article, we'll explore what consumer research is, what are its objectives, and we'll focus on using consumer research insights.
Read more: Differences Between Market Research and Consumer Insights Research
Table of content
What is consumer insights research?
Consumer research objectives.
How to use consumer research insights?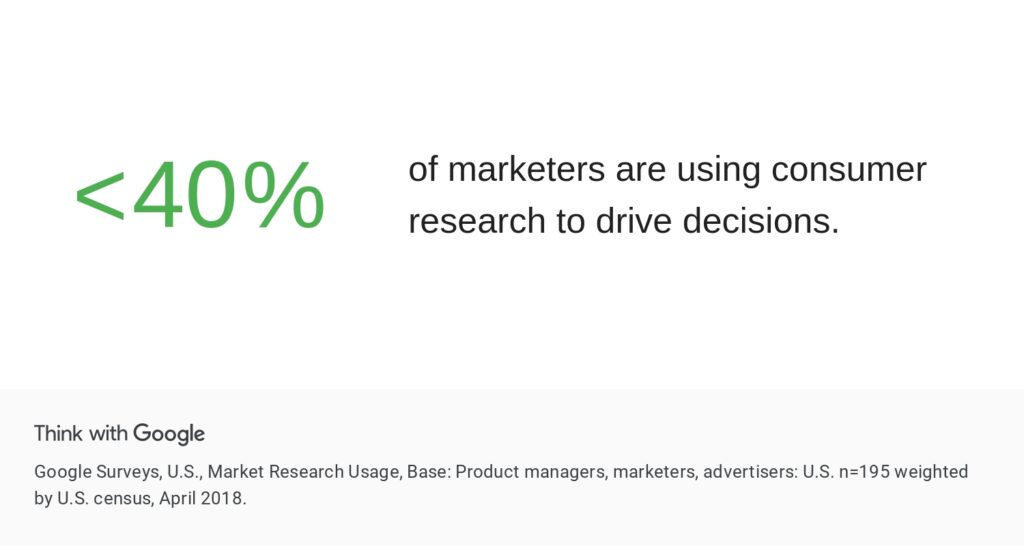 What is consumer research?
Consumer research is the part of market research that concentrates on recognizing the inspiration, inclinations, and behavior of (potential) consumers.
Businesses depend on consumer research to analyze and understand customer psychology to work on their products or services, making them more customer-oriented and finally increasing consumer satisfaction and the number of sales.
Having a profound understanding of consumer decision-making processes and their purchase behavior allows businesses to make products that will find their buyers more easily, set an optimal price for them, and establish the right distribution and advertising channels.
Consider a beauty products company that is going to launch a new skincare product. To lower the risk of their production and product placement, they can launch a skincare quiz to find out what their customers actually need.
And afterward, they could do some extra consumer research to find out more about their ideal consumer's demographics and purchase behaviors. Doing this kind of consumer research is supposed to facilitate a successful launch for the new product and guarantee that there's actual demand for such a product.
Now, let's take a closer look at consumer research objectives you should set to improve your overall marketing and branding process.
Also read: Seven consumer research methods; 2022 version
What Are the Objectives of Consumer Research?
Consumer research is conducted to improve sales. Consumer research objectives are to examine and analyze various territories of consumer psychology and comprehend their shopping pattern, what sort of packaging they prefer, and other similar information that help businesses to sell their products and services better.
Consumer research objectives vary, but there are some common scenarios when consumer research may be used:
1. Understanding new inclinations and behaviors of consumers
Noticed something unusual in the behaviors of customers regarding your brand? Or have their needs and inclinations changed? With the Covid-19 keeping outdoor activities to a minimum level, consumers have adjusted to new social norms, prioritized spending on home accessories and electronics, and are increasingly looking for home entertainment.
Just like when TV advertisements became an inseparable part of prime time programming, social media nowadays is full of sponsored content and offers with every swipe and click. In 2020 during the pandemic, while more and more customers are shopping online than ever in history, businesses are incentivized to leverage social intelligence to collect information on new customer behaviors and act on emerging opportunities by monitoring and analyzing key trends in the market.
It's critical to utilize consumers' data while developing buyer personas to help you toward developing customer experiences and marketing strategies that engage and resonate. You can utilize social data to analyze the following elements:
Key subjects of interest
Opinions and emotions
Buying intentions and barriers to sell
Product feedback
Complaints and suggestions for each specific product
At this point, you should match data assembled from social listening tools with other sets of data, such as socio-demographic data, with the intent of personalizing approaches to best serve and engage your consumers.
Also read: How Consumer Insights Help Your Business Grow
2. Find out new concerns of customers
While advertisers and consumer insights teams tend to associate "social media listening" and checking clients' conversations on social media networks, don't forget that there are certain tools that are capable of monitoring mentions on public forums too! And that's a good place to start analyzing the consumer discussions.
As most forums involve members from a specific sub-group or community, you can concentrate your monitoring efforts on gathering concerns, behaviors, and inclinations of specific groups toward your business. For example, a beauty product company would turn to online beauty forums and even groups about makeup in general.
When paying special attention to customers' new concerns, behaviors, and preferences that have emerged, make sure to look for these signals on your social listening platform:
What topics did consumers previously not talk about, and are now trending on social media?
What new factors have arisen to change or impede the customer's journey?
Focusing on these questions will be critical to driving customer loyalty and satisfaction. This brings us to the next point.
Also read: Consumer Research Explained; Marketers' Edition
3. Identify neglected needs of consumers that have arisen
Along these lines, identifying neglected client needs is also among consumer research objectives that are Important for your marketing research process. As pandemic has shown us, it's not a matter of if, but when consumer behaviors will change. Also, these newly found behaviors and needs will likely stick around for quite a while.
Meeting these neglected needs will help you to improve your customers' journey as you eliminate blocks and points of friction that otherwise prevent your clients from making that purchase.
For example, when consumers are worried about the increasing waste of single-use food packaging with more food delivery demand arising during pandemic? On social media, growing public sentiment about how brands can accomplish certain things to diminish plastic expendables, brought new attention to incorporate this as a corporate social responsibility of the brands.
To be truly effective, consumer insights gathered should be disseminated to relevant teams, so they can begin to improve your products and services. This is much more significant in the 'Age of the Customer', when customers are faced with tons of choices, and can easily take their dollar to a competitor.
Consumer research can help to detect new changes that are on a deeper level, develop strategies from crucial talking points, and improve product and service innovations ahead of your competitors. All the more significantly, it can empower brands to deliver personalized user experiences designed to meet their needs.
Also read: How Consumer Insights Help Your Business Grow
4. Find out where your business stands in your current market
Ultimately, it's important to find out your brand positioning on the market to gauge the effectiveness of your brand campaigns when coordinated with the overall market visibility and receptivity. Using a comparison chart helps you to create social figures for benchmarking, which lets you put into perspective the success of your advertising efforts.
Notice where your brand stands among key players in the market by utilizing key statistics in terms of share of voice, sentiment, and reach.
As a market chief in your industry, focusing on a larger share of voice can get you nearer to accomplishing adequate brand exposure with minimal brand-awareness campaigns. While newly established businesses should ideally look at achieving a majority of positive feelings and sentiments about their business or try to cement their social reputation.
You must use insights gathered from brand positioning to easily identify public perception of your brand. For example, a 70% positive sentiment could look pretty normal on its own. But if you compare this with your competitors who are only achieving about 30 - 45% positive sentiment, that lets you see that your business has set the bar in achieving consumer satisfaction in the market.
The above list ideally shows the different consumer research objectives, when seeking to understand client behavior, habits, demographic differences, and their perceptions of your brand.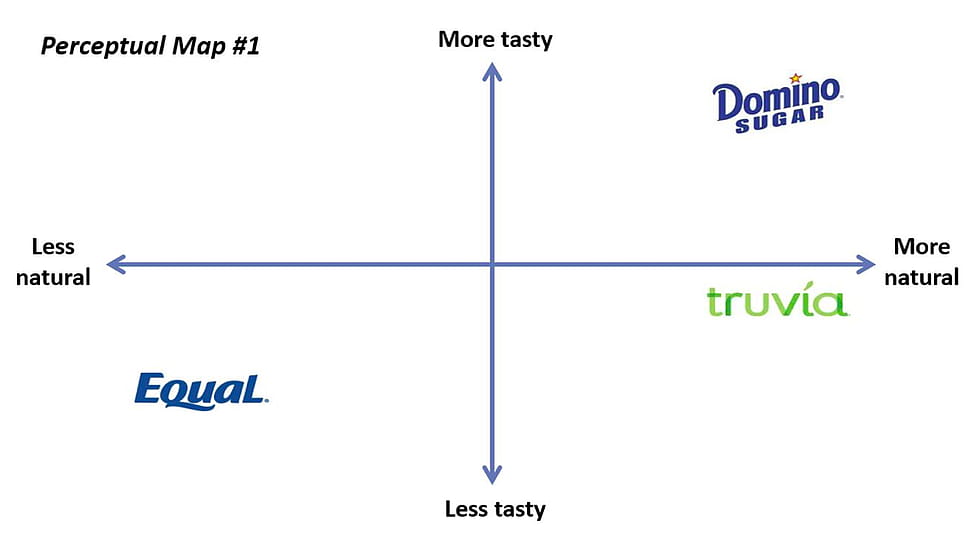 Obviously, this isn't a comprehensive list of all the consumer research objectives. It would take a book larger than the Holy Book to list them all. But fortunately, this article gives you a good picture of how consumer research insights can be used in developing marketing strategies and designing more consumer-oriented products.
However, what should we do when these consumer research objectives are met? The answer to this question brings us to the next section.
Also read: Ultimate Guide to Consumer Research Types
Consumer insights research by product sampling
Peekage, which is a digital product sampling platform, conducts consumer insight research campaigns by product sampling method.
Using our consumer mobile application, We target the right group of participants and give them your product samples. Then, the consumers receive a survey to answer questions about your product and their experience with your products.
You will receive a detailed, data-driven report that is personalized to your product. What separates this method from other methods, is the targeted group of users in the research campaign. This way, you will gain deeper and more real insights because they come from the right source.
If you're trying to get actionable insights on your product, contact us for a demo session.
Also read: Definitive Guide About Product Sampling
How to use consumer research insights?
So, you've been running surveys across your digital platforms and your consumers have been eagerly sharing their comments and thoughts. Now it's the right time to combine these valuable insights with analytics and make some changes accordingly.
Consumer research insights can showcase potential issues and problems, feature necessary changes, develop new products and services, and determine advertising strategies for your brand. On some occasions, the results of the customer research process can be vague, and you may need extra targeted research.
In fact, the final step of the consumer research process is to take all of the data, whether from surveys, questionnaires, or from interviews and try to make sense of it.
In this stage, a qualified statistician is necessary when dealing with survey question-style data. However, if your survey is somehow short and the sample size is relatively small, you can use online analysis, or data visualization tools to help you make sense of the responses.
Researchers generally record interviews, ethnographies, and focus groups with both video and audio, and then turn the recordings into transcripts. An analyst then goes through the transcripts and qualitatively codes them, trying to find out common themes, directional cues, and patterns along them.
Also read: Benefits of Using Consumer Insights for Brands
Coding can be accomplished manually or through software. However, even with all of the advancements in programming, artificial intelligence, and machine learning, professional researchers still prefer to code manually, as they're better able to recognize themes and overarching stories without assistance from AI.
When the process of analyzing the data is finished, the research organization (or if done by your own team) will then compile the discoveries and findings into a report, showing the key responses and themes, as well as actionable insights to work accordingly.