If you've ever made a restaurant recommendation or extolled your favorite clothing line when someone compliments your outfit, you already have a basic understanding of what word-of-mouth marketing is and how effective it can be.
Did your family and friends follow through on your advice? Perhaps after doing so, they started to become devoted clients themselves and told their loved ones about the business.
Word-of-mouth marketing, one of the most underutilized (and affordable) marketing channels available, happens when a business wows a customer to the point where they tell their friends. Customers won't hesitate to criticize brands that deliver a horrible experience, so while it may seem like these conversations are completely out of a company's control and could even backfire, you have a number of techniques at your disposal to get people talking positively about your company.
What is word of mouth a marketing strategy?
When a consumer's interest in a company's product or service is reflected in their regular conversations, this is referred to as word-of-mouth marketing (or WOM marketing). Essentially, it is free promotion brought on by consumer experiences, which are typically above and beyond their expectations.
Word-of-mouth marketing can be promoted through various publicity initiatives put up by businesses or by providing possibilities to promote consumer-to-consumer and consumer-to-marketer communications. Buzz, viral, blog, emotive, and social media marketing are all examples of WOM.
How does word-of-mouth marketing work?
Word-of-mouth marketing differs from organic word-of-mouth references to a company's products and services in that it may emerge from a company's promotion, encouragement, or other influence which is sometimes known as "seeding".
Word-of-mouth marketing can be seen in situations where for instance, a customer has a great experience at a restaurant because their expectations were met and subsequently tweets about it, or when a user has a great experience using a product in a fresh way and spreads the word to everyone they know. Additionally, word-of-mouth marketing usually results in a series of additional interactions after the initial one.
A business may encourage customers in a number of different ways. The ideal strategy is to offer them a cause to talk, such as by exceeding expectations or giving them access to insider knowledge or product information. Offering customers fresh ways to spread the word about a business's products and services as well as interacting with them, for example by providing exceptional customer service, are additional marketing tactics. This is especially useful for social media-based customer care because it enables seamless sharing and advertising.
Benefits of word-of-mouth marketing
In comparison to other kinds of promotion, 88% of people worldwide indicated they trust recommendations from friends and family (earned media).
When customers believe that a business is paying attention to them, they become more emotionally attached to it. Because of this, many businesses will have sales reps speak with customers directly or over the phone to solicit feedback about their products and services. Both promotional actions and this kind of contact have the power to spark interest in a company's products.
Also Read: Product Marketing: Explained and Compared with 13 Other Marketing Terms
There is a strong urge to fake word-of-mouth advertising. As a result, the Word-of-Mouth Marketing Association (WOMMA) developed a code of ethics checklist for the sector stating that the greatest word-of-mouth marketing strategies are credible, social, repeatable, measurable, and respectful and that there is no justification for dishonesty. In order to prevent problems, WOMMA's code of ethics has been condensed by WOM marketing specialist Andy Sernovitz into three important principles:
State the group you are representing (always disclose your relationship)
Express only what you believe (be honest with an opinion)
Never misrepresent who you are (be honest about your identity)
How can you create a successful word-of-mouth marketing strategy for your business or product?
Create triggers that will encourage people to talk about your brand rather than relying just on word-of-mouth marketing. Here are some strategies for starting your own campaign for word-of-mouth advertising.
A) Set up triggers for word-of-mouth
Think of triggers as your company's "X factor." Triggers are memorable events or emotions that cause people to want to talk about your company. Take it from the upscale hotel chain Ritz-Carlton, which frequently makes news for its renown for going above and above for its guests.
When a young visitor to a Ritz-Carlton in Florida misplaced his cherished stuffed giraffe, Joshie, hotel staff not only mailed the giraffe back but also sent photos of Joshie relaxing by the pool, receiving a massage at the spa, and operating a golf cart to reassure the young visitor that his cherished stuffed animal had been well cared for while he was away. The giraffe was designated an honorary member of the Loss Prevention team and even given a Ritz-Carlton ID badge.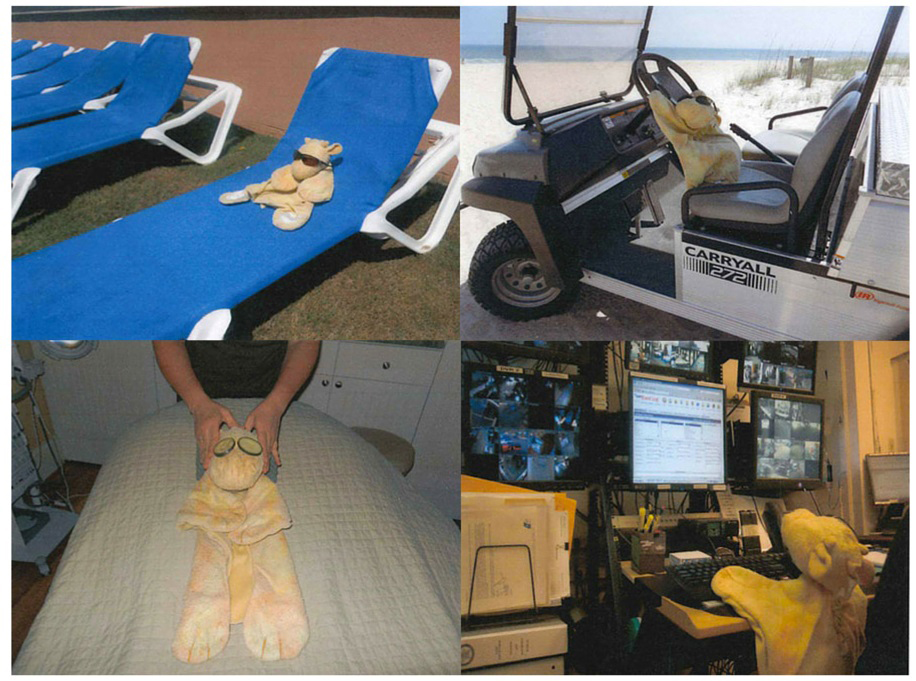 The Ritz-Carlton viral marketing example demonstrates that WOM triggers don't have to be costly or showy. Simple acts of empathy and inventiveness can have a big impact.
B) Make use of visual triggers
Create stunning visual experiences to entice customers to snap and share images.
For instance, Instagrammable restaurants all share the same trait: they offer an aesthetically beautiful setting that encourages customers to post about their dining experience on social media. In a digital encounter, providing visual triggers is more difficult but still feasible.
The feminine product line Always is one of the best instances of word-of-mouth advertising. The brand lobbied for more gender-diverse emojis on mobile and social media platforms as part of its #LikeAGirl campaign. In the past, girls were depicted dancing in bunny ears or walking down the aisle in the female emoticons for instant messaging apps. New girl-power icons, such as female physicians, athletes, cooks, wrestlers, soccer players, and others, were launched by the Always campaign.
C) Create or do something original
Other strategies for benefiting from the power of word-of-mouth marketing strategies include selling a distinctive product, choosing an unconventional business strategy, or defying accepted wisdom. It could be advantageous to stand out from the competition with your shipping method or goods.
D) Emotional incitement
A very effective approach to increasing shares is by appealing to people's emotions.
Dove started the #ShowUs campaign in 2019 in collaboration with women and non-binary people to produce a library of more than 10,000 stock photos that present a more inclusive vision of beauty for use by all media and advertisers. Dove successfully tapped into people's emotions by enabling them to feel noticed, regardless of color, body type, or gender, by making them feel like they were a part of something bigger than themselves.
E) Inspire user-generated content (UGC)
85 percent of social media users believe they trust UGC more than branded content, according to UGC marketing company Offerpop.
Only 16 percent of brands provide detailed instructions on how consumers can produce and distribute content because they don't want to look aggressive. By building social proof -the idea that something is valuable because other people find it appealing- UGC establishes trust.
By offering prizes on social media to those who post photographs of your products with your branded hashtag, you may encourage pleased consumers to share UGC. Similar to this, if you have a loyalty program, you may link prizes to user-generated content (UGC) to entice your most devoted consumers to provide images or videos of your goods.
F) Promote reviews and ratings persuasively
The current WOM marketing strategy is customer reviews. Set up email, feedback surveys, Yelp reviews, and website analytics as methods for collecting testimonials. Gather and prominently display genuine customer testimonials about your company in as many locations as you can, including your own website, social network posts, online marketplaces, and review websites.
Before trusting a company, customers read an average of seven reviews, and 85% of customers place more faith in online reviews than in personal recommendations.
G) Establish an official referral program
Referral marketing is a type of advertising that offers rewards to pleased consumers in exchange for their endorsement of the company. Referral marketing, often known as "refer-a-friend" programs, has emerged as the preferred strategy for e-commerce businesses aiming to increase sales while lowering their cost per action.
Also Read: Seven Consumer Research Methods
WOM is more effective if you offer incentives to customers to spread the word about your business.
Reward options can range between:
Discount on first purchases
A voucher or gift card
Cash rewards or cash payouts
Freebies
H) Know the lifetime value (LTV) of each customer
The amount of money a single client brings in over the length of your business relationship is referred to as average customer lifetime value. You can determine how much money to spend on customer acquisition using the LTV measures.
For instance, if an average consumer makes a $200 purchase, your WOM campaigns should not go over $200 to avoid losing money.
Case studies: Why Is word of mouth marketing important?
Word-of-mouth marketing, often known as word-of-mouth advertising, is a more sophisticated version of straightforward word-of-mouth. It's one of the best types of advertising to increase brand recognition and revenue.
Many companies have implemented strategies that motivate clients to share favorable testimonials about their goods.
HubSpot estimates that customers casually discuss particular brands 90 times each week. The same study also found that 71 percent of individuals believe internet user reviews to be reliable. Simply said, customers, value referrals from friends and family.
According to a Nielsen Global Trust in Advertising survey, 83 percent of respondents trust personal recommendations. | Source
Word-of-mouth advertising is a sincere form of advertising that can help you gain the trust of potential clients. In fact, according to The Nielsen Company, 83% of consumers rely on recommendations from friends, family, and peers when making purchases. This proves that individuals don't trust commercials as much as they do recommendations from friends and family.
User-generated content is essentially a word-of-mouth marketing strategy that lets customers advertise your business in the context of digital marketing. Online reviews are another one of the most successful forms of user-generated content.
This entails current consumers telling potential buyers about their satisfying experiences with your goods and services. Positive product reviews increase their trust in a firm by 72%, according to respondents' opinions in a BrightLocal survey.
Examples of word-of-mouth marketing
Analyzing what has worked for other brands is one of the finest methods to develop your own effective Word-of-Mouth Marketing strategy.
1- TOMS: Making organic buzz through good deeds
As you undoubtedly already know, TOMS's One-for-One business model helped the brand become well-known and extremely profitable.
When you purchase one pair of shoes from TOMS, the company donates another pair to a kid who is in need of shoes. This concept was promoted and welcomed as a kind of customer-driven charity, and as a result, the business took off and in 2014 had a valuation of over $600 million.
The Alpargatas shoes from TOMS retail for between $2 to $5 in South America, which shows an exceptionally cheap manufacturing cost in the cold, hard truth of statistics. It's fair to claim that TOMS shoes' actual charitable contributions are only little given their $60 price tag.
Despite this, TOMS found that a headline like "business gives shoes to those in need every time you buy" generated much more excitement than "company donates money to impoverished people."
Because of this, the business built its branding around this attention-grabbing aspect of its business model and then pounded the media with its message, resulting in a ton of press coverage and thousands of backlinks.
While TOMS chose to base its business strategy around an item that would generate publicity, most companies do not have the same luxury. Instead, these companies have the chance to produce something intriguing that will thrill consumers and cause them to spread the news.
2- Chipotle: Using storytelling to generate word-of-mouth buzz
Chipotle, a national chain of casual restaurants that uses regional foods, has made a name for itself in this regard. Having said that, the phrase "ingredients obtained locally" isn't necessarily going to go viral on Facebook.
Also Read: 30 Ways to Actually Increase Sales Online – Proven Methods
Chipotle produced a haunting film and an accompanying iPhone app that paints a bleak picture of an overly processed society governed by automation in an effort to spread the message.
According to Cision, the film and app collectively produced over 614 million media impressions, giving Chipotle a significant WOMM victory.
Key point:
With proper storytelling, any topic can become newsworthy. Local sourcing isn't always noteworthy, but the Chipotle marketing team managed to turn it into a piece of news by combining storytelling, art, and a focused media blitz.
3- Coca-Cola's "Share a coke with friends" omnichannel WOM strategy
Customers were urged to take part in the Coca-Cola promotion by giving a customized drink bottle to friends in person and online.
Coca-Cola even provided events where customers could design their own custom Coke bottles as promotional support.
Key Point:
Although true WOM marketing occurs both online and offline, social media makes digital WOM marketing much simpler.
With campaigns that encourage people to combine the knowledge they learn about your product online and offline, you can create an omnichannel WOM marketing strategy.
Findings from these companies
Almost every business trying to spread their brand's word among consumers can replicate the methods from these examples.
It is crucial to consider what has worked for other successful firms when developing ideas for word-of-mouth marketing strategies.
Final words: The future of word-of-mouth marketing
Research shows that word-of-mouth marketing is more successful than other forms of advertising. Word of mouth is more effective at attracting new users and clients than traditional advertising, media mentions, or promotional events. Yes, according to McKinsey:
"word of mouth produces more than twice the sales of sponsored advertising in categories as diverse as skincare and mobile phones."
When it comes to cost-effectiveness or viral potential, very few marketing tactics can compete with WOMM.
A business can burst onto the scene for pennies with the right approach, but it doesn't just happen on its own.
A sincere and meaningful consumer relationship with the target demographic is the basis for word-of-mouth marketing.
Implement the tactics we covered, but keep in mind that in the end, genuine connection -not technique- is what inspires consumers to become brand advocates.